Student Allergic to Everything Gets Own School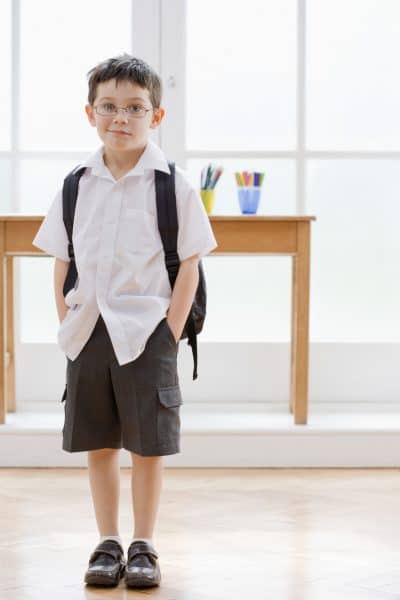 Jan. 20, 2016
San Fransisco, CA
Second Grader Gavin Currant is like most second graders. He likes cartoons, cereal with bright colors on the box, and to play with his collection of action figures. What makes Gavin different is his allergies. Gavin is allergic to over 320 foods, animals, plants, and chemicals, which has put his school in quite the predicament.
It all started on the first day of school. All students were warned not to bring peanuts, shellfish, tree nuts, gluten, soy, or milk in their school lunches. Most students complied, but one students had smuggled a fun size Snickers into the classroom and when the teacher saw him she knew she had to do something, and fast.
"I knew the contaminants had to be removed immediately and I had a custodian come in to clean the desk and anything that came in contact with the candy," reported Ms. Ryan, Gavin's teacher. "It turned out that Gavin was also allergic to the chemical in the cleaning agent we use, so he had to go home that day until we figured out a way to make the room safe for him again".
The school district decided that the best course of action was to build an entirely separate school for Gavin that could remain contaminant free. Using the existing floor plan, the school was replicated to make his transition smooth and unnoticeable. Gavin now enjoys class without the fear of allergic reaction, hypoallergenic shock, or other students mocking his allergies. He's put down the EpiPen and picked up a ball-point pen.