Olympic Gold Medalist Dies Doing What He Loved, Not Breathing And Flailing Arms Around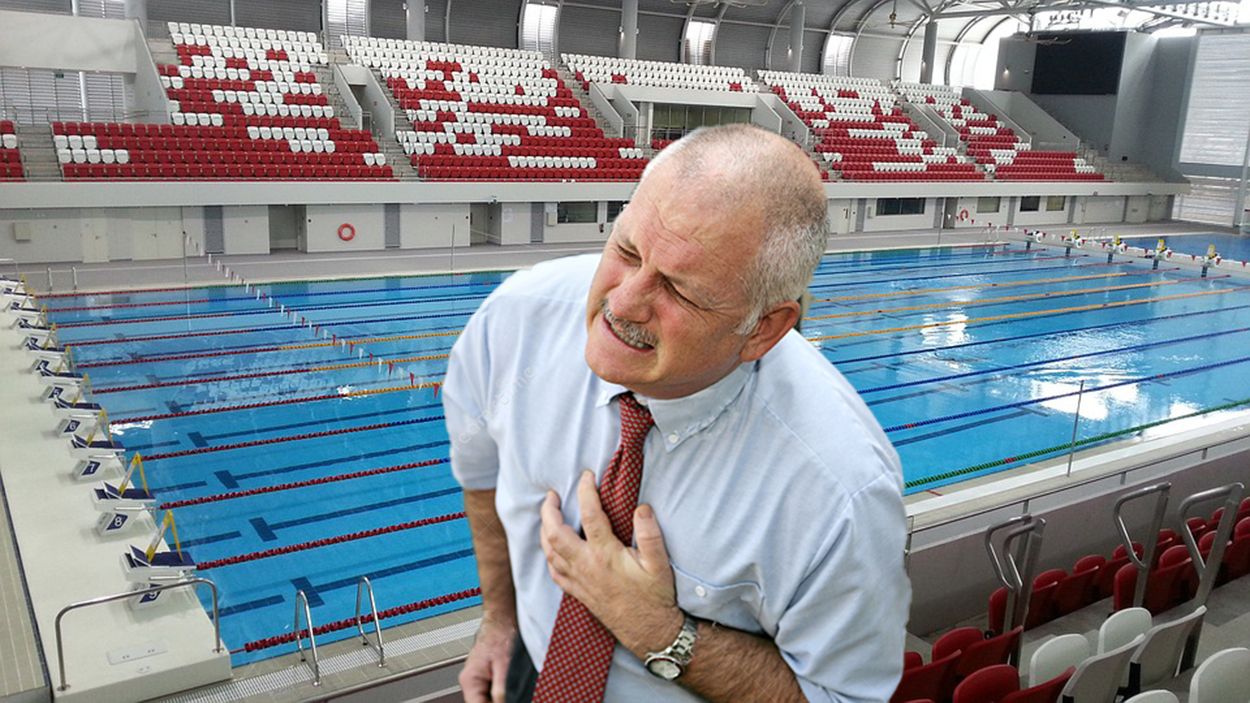 LINCOLN, NE—Local legend and olympic gold medalist Mark Hamblin was found deceased early this morning in the stands at the high school swimming pool where he regularly coached youth swim teams. As the community mourns his loss, they also celebrate his memory. Hamblin died doing what he loved most, restricting the oxygen from his brain and flailing his arms around.
One of his protégés spoke at a community gathering in his honor stating, "Mark loved not breathing more than any of us. In his final moments, when he realized he would never have to breathe again, I know he was happy about that."
Famous for his backstroke and breaststroke, the stroke in his brain would be his final stroke on this mortal coil. His arms and legs had been trained to flail about and the security camera footage confirms that if he had been in the water when this tragedy occurred, he would have really been hauling ass down the lane.
Hamblin will be commemorated with his own ring buoy in the lane divider between lanes 3 and 4. His family could not comment as they all drowned just prior to his victory in the Olympics many years ago. Some say his gold medal was won through his determination and practice, while others assert it was vengeance against the evil molecule H2O that claimed the lives of his wife and three children. Now, he joins them in the afterlife. The great pool party in the sky. Rest in peace our sweet swimming prince.