Kurt Cobain Killed By The Illuminati, Confirmed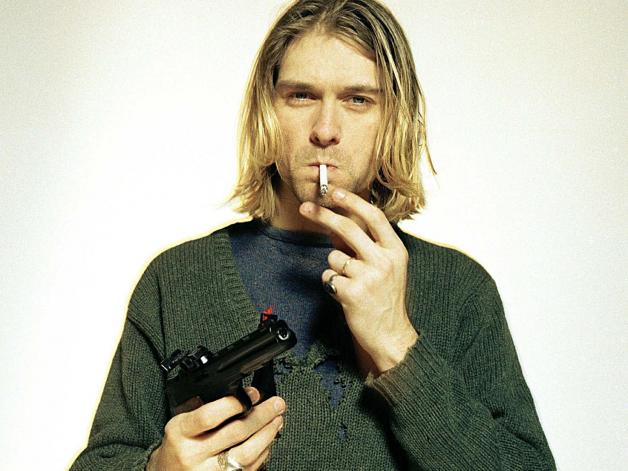 Apr. 6, 2016
Yesterday marked 22 years since the world lost beloved grunge musician, Kurt Cobain. Angst-fueled teens and 30-something-year-olds look back and remember his contributions to the world of music and culture, but with a knowledge that was heretofore unknown: that Kurt Cobain was killed by The Illuminati.
When one thinks of "The Illuminati", they generally think of a secretive shadow organization that rules the world and for some reason can't stop killing black musicians and pop culture icons. This is not the same Illuminati that was responsible for the death of Kurt Cobain. The Illuminati is masked in secrecy, but that's because it is Courtney Love's professional wrestling persona.
Love began wrestling, semi-professionally, as The Illuminati. Her signature included forming a triangle with her hands and holding it above her head before performing a finishing move. It was this Illuminati that claimed the life of Kurt Cobain and tried her damnedest to make it look like suicide.
Yesterday was a day of silent reflection for those who loved this man and his work, but today will be a day of vengeance seeking and justice for Cobain. Tonight's "Tables, Ladders, and Chairs" cage match between Love's alter ego, The Illuminati, and licensed and practicing judge, Sexecutioner, will determine the fate of the wrestling diva/former lover of Cobain. Tune in to WWE on USA tonight at 7 pm to find out if Love will pay for her crime or emerge victorious.