Trump's Phone Kept on a High Shelf During James Comey's Testimony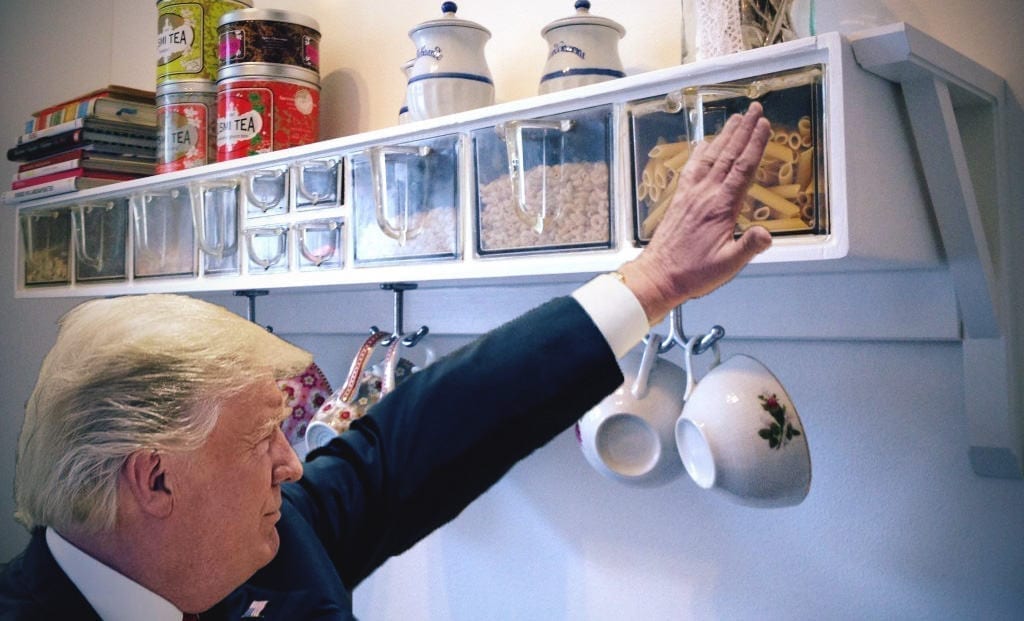 6/8/2017
By: Jason Elewski
If anyone was eager to hear President Trump weigh in on today's testimony of former FBI Director James Comey, they were met with a great deal of disappointment. Prior to giving a speech in Cincinnati, Ohio earlier today, Donald Trump's famous Android phone was set atop a shelf that was just barely out of the president's grasp, impeding his ability to rub out any tweets about Comey or his televised testimony. The phone was placed upon the highest shelf in the White House by a particularly tall secret service agent at the behest of Trump's entire staff.
It's been reported that Mr. Trump figured out how to slide a nearby chair under the offending shelf, but the president got winded before he could climb the full length of the Parsons dining room chair. After suffering defeat by the piece of furniture, he then attempted to knock his phone off the shelf by throwing various blunt objects at it, but only succeeded in breaking a cookie jar. Fortunately, he was able to pocket a few cookies before hiding the broken shards and being whisked away to Ohio.
The Trump administration considers today a major coup with its ability to appear mentally balanced. As a reward for being very well-behaved, the president will be allowed to retire to the Executive Residence where he will enjoy a beautifully charred steak-ketchup and enjoy as much Twitter time as he wants.