Baby Daddy Drama: Boss Baby Has Knocked Up 12 Married Employees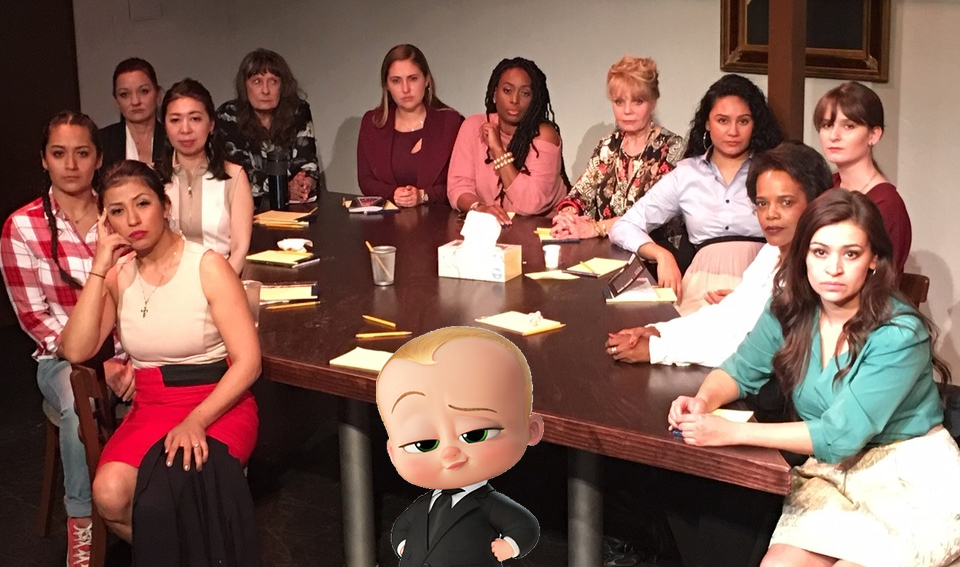 The handsome little devil known for being the youngest CEO of all time is in the limelight of controversy this week as 12 of his married employees have been impregnated by the Fortune 500 infant. After topping Forbes 16 Under 16 Months list, Boss Baby used his fame and power to convince married women on his payroll to sleep with him and could face legal repercussions.
It's quite impressive that a mere infant could run a company. What's more impressive is that his physical anatomy would allow him to have sex, much less impregnate someone. The first sign of infidelity from one employee's husband was when the baby came out of his wife and was half the size of a normal baby. "It wasn't like a premature birth or anything. He was very healthy, just ilike the size of a polly pocket," says anonymous husband.
The official statement from Baby Corp. was "Theodore Lindsey Templeton denies all accusations until a proper DNA test can be administered by a reputable daytime television program." Maury Povich has stated he won't touch this case, but Jerry Springer is considering coming out of retirement to get to the bottom of this.
What's more, Baby Corp. has refused to pay for childcare at its offices, which are now full of pregnant women with microscopic fetuses growing in their wombs. While the bounce back to pre-pregnancy weight will be easy, the return to normal life may be a difficult road ahead for the adulterous employees. Templeton has the means to support his offspring financially, but it remains to be seen if he will step up to the challenges of raising 12 children as he himself is being raised.