Due To Performance Issues, Limp Economy Remains Unstimulated By Senate's Small Package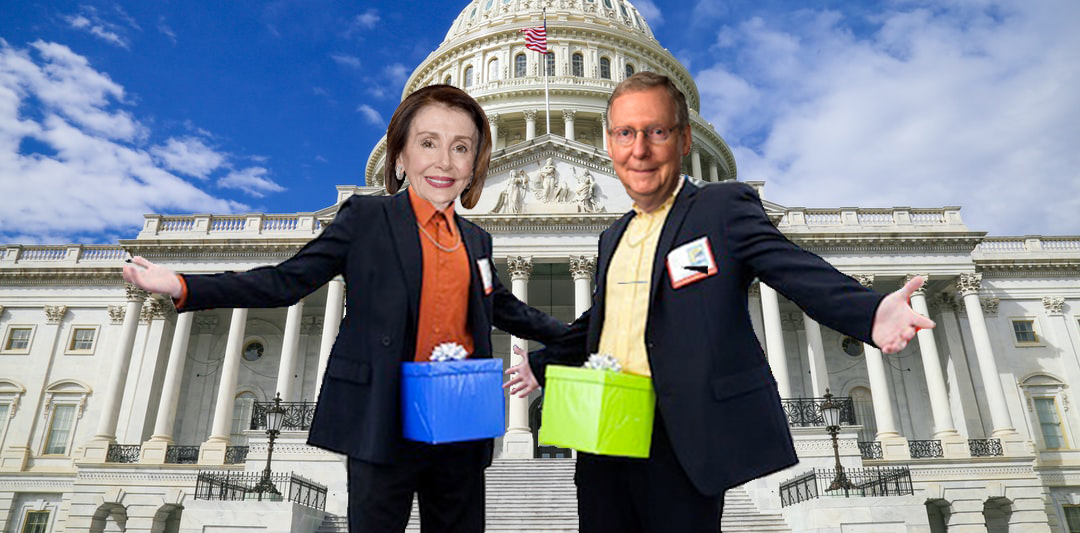 By: Beth Ann Powers
WASHINGTON, D.C.—After months of friction, it appeared that the long build-up towards economic stimulation had finally reached its climax on December 20th, 2020, when the Senate announced their newly erected package. However, it soon became clear that its release would once again be delayed due to impotence.
Upon receiving the Senate's stilted motion, President Trump declared that he was dissatisfied with their performance.
"We need to fully engorge this package," Trump told the press. "I like my packages big. I'm a real size king."
Trump refused to spill ink on the bill for six days, declaring that he was taking matters into his own hands.
"My hands are not small." The president assured the country. "My hands are very big and they always get the job done."
But although the house did their best to get it up, the package ultimately remained flaccid due to a dysfunctional senate's inability to rise to the occasion.
At first, the president held firm in his position to deny Congress its desires, despite the potential for his depravities to bring the country to its knees. Ultimately, however, the president loosened his grip to avoid forcing the government to a grinding halt.
Even after its official discharge, the process of inserting millions of swollen bankrolls into the economy is a lot to take for many Americans, and some have found the out-cum hard to swallow.
"We've all taken a pounding over the past ten months and yet received no stimulation until now," complained Craven Moorehead, local pool boy. "Our current congress sucks really bad. We need to get these old dicks out and fresh ones in. And we need to keep doing that – pushing them in and out and in and out and in and out until we finally find the members who will give us the gratification we deserve"
Other's frustrations come from how long the money takes to arrive.
"I don't have a steady stream of income so I need relief now" explained Jenna Talya, an unemployed mother of two. "They say it's coming and I'm like, faster! Faster! Faster! Faster! Give it to me! Oh god, fill my purse with that deposit!"
No matter what the source of agitation, however, this bill has aroused in many Americans a shared sensation causing millions to moan: "We're all fucked."