6 Frasier Inspired Recipes To Add Some Sophistication To Your New Years Eve Party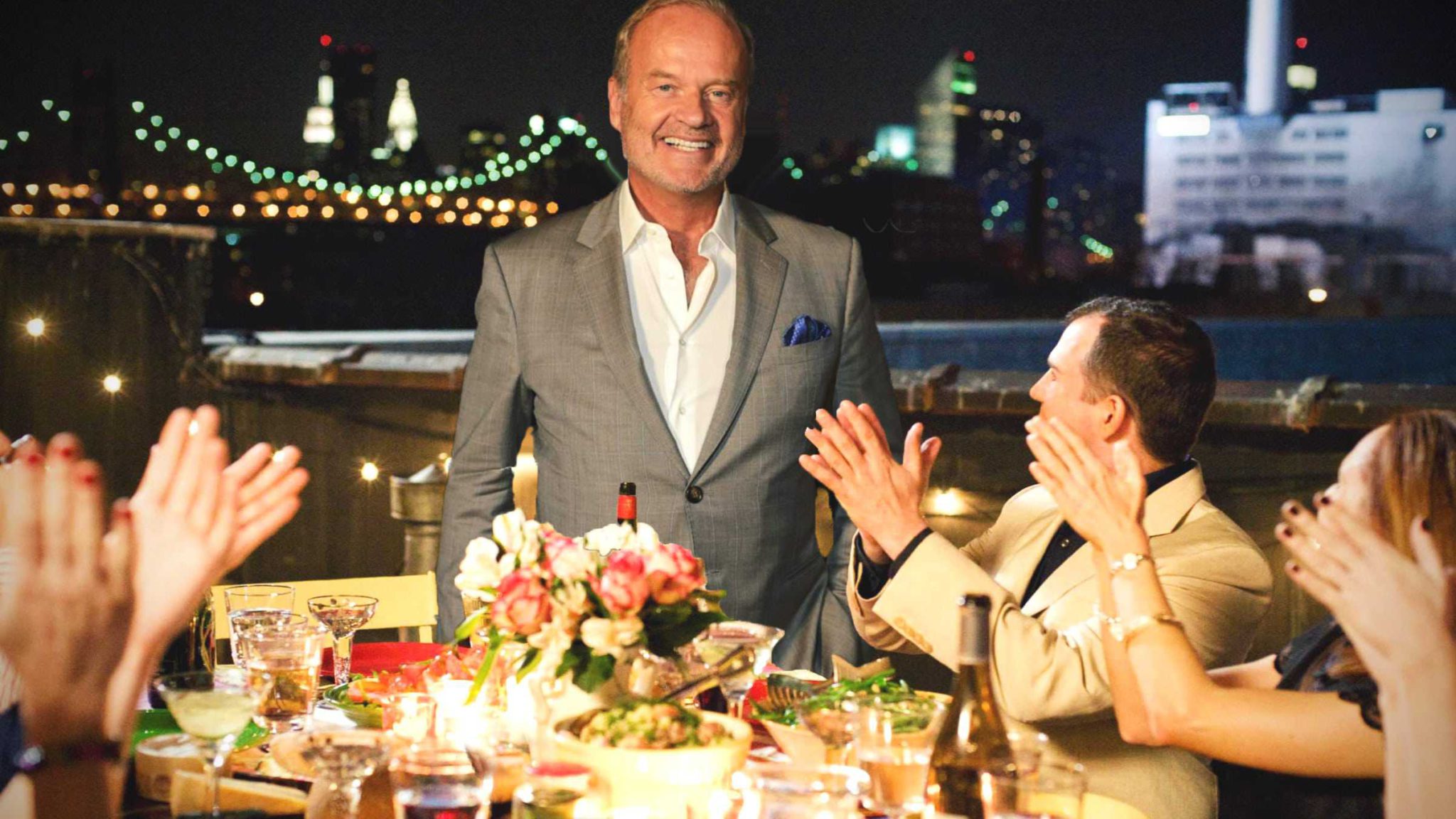 Start by mixing greens of your choice in a bowl. Romaine lettuce, arugula, tomatoes, etc. Set bowl aside.
On over medium heat, whisk eggs with a dash of milk and cook in a pan.
In a pie dish, put a layer of the tossed lettuce mixture to act as the crust.
Fill with the scrambled egg mixture.
Top with remaining mixed greens and set out to cool.
Start by greasing a pan with olive oil and preheating oven to 450 degrees.
In a bowl, toss iceberg lettuce, diced cabbage, romaine lettuce, and thinly sliced carrot. Set aside.
In another bowl break 6 eggs and whisk them thoroughly.
Using oval shaped tins, fill them with scrambled egg mixture and place in the oven for 10 minutes or until cooked through.
Top with tossed salad and bon appétit!
In a crockpot, put eggs that have been mixed so that the yolk and white are inseparable. Cook on low heat until egg mixture is thick.
Mix in sharp cheddar cheese.
Place arugula, spinach, and romaine lettuce in a bowl and shake until the salad is evenly mixed.
Once the cheese is melted, add the tossed salad and serve!
4. Daphne Moons Over My Hammy
Over medium heat, cook eggs that have been thoroughly stirred with a fork or whisk into thin sheets that will act as the bread of the sandwich.
In a bowl, mix together in a tossing motion any ingredients available that would be suitable for a salad.
Once the eggs are fully cooked, sandwich the tossed salad mixture between them and serve with a toothpick through them and voila!
Start by filling a blender with 12 eggs and 3 teaspoons of milk.
Blend eggs until scrambled to your liking and cook on medium heat for 5 minutes.
In the same blender, take spinach and romaine lettuce, cherry tomatoes, grated parmesan cheese, salad dressing of your choice, and red onions and shake in a tossing motion.
Place cooked eggs in the blender with the tossed salad and blend.
Serve in martini glasses. Quite stylish.
Put oven rack in middle position and preheat oven to 400°F. Line a large baking sheet with foil, then drizzle with 1 tablespoon oil.
Pat fish (Chilean sea bass) dry and sprinkle both sides with salt and pepper. Arrange fillets, skin sides down, in 1 layer in center of foil on baking sheet and slide 2 lemon slices under each fillet. Arrange 2 thyme sprigs on top of each fillet.
Heat remaining 2 tablespoons oil in a 10-inch heavy skillet over moderately high heat until hot but not smoking, then sauté garlic, stirring occasionally, until pale golden, about 30 seconds. Add tomatoes and a pinch of salt and sauté, stirring occasionally, until tomatoes are softened, about 1 minute. Stir in capers.
Spoon hot tomato mixture over fish, then cover with another sheet of foil, tenting it slightly over fish, and crimp edges together tightly to seal.
Bake until fish is just cooked through, 12 to 15 minutes (depending on thickness of fish); check by removing from oven and carefully lifting up a corner of top sheet of foil, pulling up sides of bottom sheet to keep liquid from running out. If fish is not cooked through, reseal foil and continue to bake, checking every 3 minutes.
Transfer fillets with lemon slices to plates using a spatula (be careful not to tear foil underneath) and spoon tomatoes and juices over top. Serve immediately, discarding thyme before eating.
Pair with an aggressive zinfandel.