Remember Kirby? Well Now He's Jacked And Wants You To Eat Sushi Off His Abs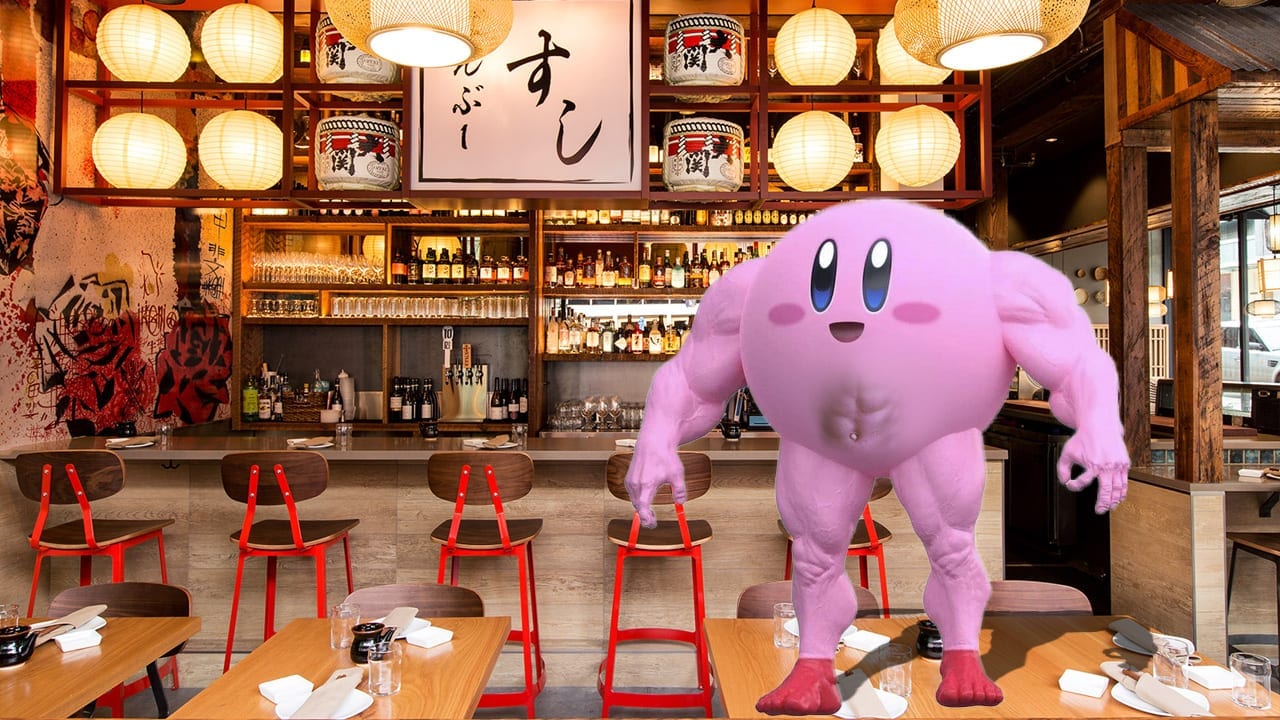 By: Jack Hutsey
It was supposed to be a nice date night with your boo, to celebrate 18 months of conjugal, millennial bliss. You made reservations three months ago for the hottest new sushi place, Trukake. It's one of those elegant, post-hip places where you eat California rolls off some hard body.
You get seated at your table and they bring out warm sake. Then you see him. Kirby. Fucking Kirby from your GameBoy. But he's not a pink sphere anymore. He is fucking chiseled. Every muscle defined like a Renaissance sculpture. Delts, pecs, lats, abs, 'ceps of both bi and tri variety.
He lays down and places some Gyoza appetizers on his stomach and pours some soy sauce in his belly button. You pray he doesn't recognize you, but before you can even get a dumpling in your mouth, he says, "Is that Brandon? What's up, buddy?!"
You sheepishly say hello and hope that the meal can go on, but he starts to tell you about how he got so fucking jacked. How he does 1000 crunches a day and how he only has pre-workout and pineapple for meals. It would be one of those dragging conversations but goddamn, are you mesmerized by his striking physique. Usually, you'd be upset at your girlfriend for stealing glances at his body by Adonis frame, but you're doing it too.
Part of you begins to worry that you may never recover. You may always have Kirby's washboard abs in your head, every time you close your eyes. Cursed by his beauty. Before you know it, they've brought the check. Kirby asks if you still play your Game Boy and you say, "Sometimes," just to keep things from getting awkward.
He smiles then invites you to his DJ set he's doing at 3 a.m.