Relieved Millennials Allowed To Like Harry Potter Again After Greta Thunberg Issues Series Official Wokeness Pardon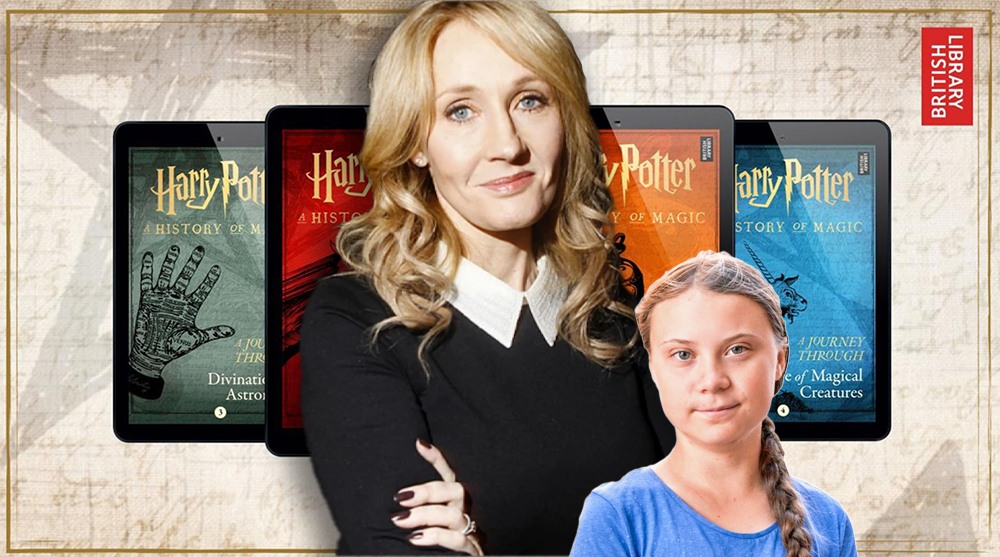 By: Beth Ann Powers
London, England—Twenty-something progressives everywhere plunged into an ongoing  identity crisis last year when Harry Potter author JK Rowling unleashed a string of transphobic tweets. In the many months since Rowling's cancellation, millennials had taken to social media to declare their dismay at the loss of their beloved boy wizard.  Millions of tattoo parlors have reported a boom in sales due to a sudden excess of appointments to cover up hogwarts-themed body art. Their collective trauma was finally put to rest as a pardon was issued via Twitter by climate change activist and SJW icon, Greta Thunberg.
"I sympathise with your outrage," said Thunberg. "I can't believe that the white lady who thought it was a good idea to name her only Asian character 'Cho Chang' would turn out to be a shitty person."
Thunberg signed an official pardon next to a stack of Harry Potter novels, declaring the series once again acceptable for consumption by "woke" individuals.
"I crafted my entire personality around being a Ravenclaw." said Jessica Pryce, an unemployed Dartmouth graduate. "Without Harry Potter, people would never know that I'm a self-proclaimed intellectual who is tragically misunderstood because I like books! Thank god for Greta! We stan."
Now, thanks to Thunberg, these grown ass adults can once again vocalize their unhealthy fixation on a children's novel without fearing the loss of their primary source of social capital, performative liberalism
When asked why she chose to address the issue, Thornberg explained that she, like most members of Gen Z, was pretty much done with Millennials posting pseudo-intellectual Twitter essays about "the ethics of separating the art from the artist" or whatever.
"If they want to read Harry Potter they should just read it, no one cares.  Our planet is literally on fire," Thunberg announced after the pardon was officially declared.
"Thank god for Greta," declared father of two, Derk Erickson,"I named my twin sons Buckbeak and Aragog! That would have been so embarrassing!"