Man Rides Out Frog In Throat To Improbable Karaoke Win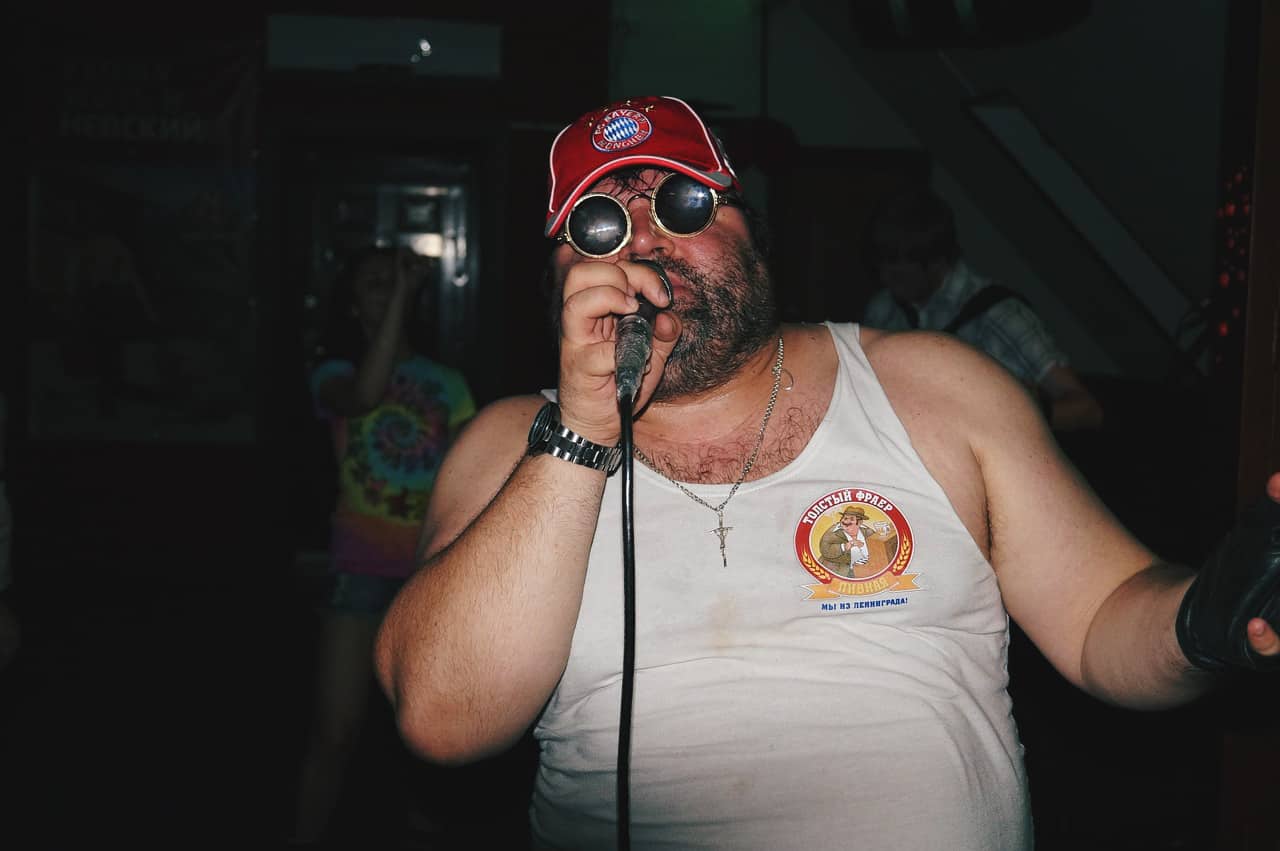 By: Ben Gauwitz
ELBURN, IL—In a heroic display of stamina and heart, Mark Springer, 37, won Eddie Gaedel Pub's karaoke contest last Thursday. Springer, known around Gaedel's as "Dinger," is a tall man, humble in appearance with no real singing ability or talent. Despite that, he was able to overcome these obstacles and win the three round tournament among a sizable field of eight.
Springer advanced through the first round with a zealous offering of Queen's "Somebody to Love." According to the host of the competition, everyone advanced to the second round. "Usually, we have a higher turnout, but the weather's been shit lately. I just let everyone advance to the second round so the competition would last longer than half an hour," said a very candid MC Boo-Rad-Lee.
Springer, who had never advanced despite being a karaoke night fixture at Gaedel's for years, suddenly found himself in the second round. "I didn't plan on advancing so I only practiced one song. I didn't know what to sing. But then I realized I was wearing black pants and a black Jagermesister hoody a rep handed out at trivia earlier this week. I was in all black, so I decided to cover "A Boy Named Sue" from the original man in black, Johnny Cash."
With the top four advancing to the finals, Mr. Springer had three contestants to beat. And, as it turned out, fate was on his side. One contestant left. Another passed out in the bathroom. The third initially did advance, but was thought to have left after taking an extended smoke break outside.*
And just like that, Springer found himself in the final four. "I couldn't believe my luck. I didn't think I had a shot at the title, but then lightning struck twice. After about my fifth Budweiser and fourth shot of Rumplemintz, I got one of them frogs in my throat. At first, I was like hey fellas check this out, and I started screaming like Bon Scott from AC/DC," Springer said while making the sign of the cross and pointing upward while mouthing, "Rest in peace."
"And just like that Johnny Cash idea I told you about earlier, it hit me what song I outta do. AC/DC's 'It's a Long Way to the Top if You Wanna Rock and Roll.'"
Springer went on to give one of the most memorable karaoke night performances Gaedel's Pub had ever seen. Several people in the crowd were overheard saying, "It wasn't that bad," and even, "I wouldn't have guessed that was Dinger."
"Tuesday we got second in trivia and at lunch they put a Baker's dozen in my twelve piece nugget! This has been the best week of my life! You better believe I'm gettin' me a lotto ticket tonight," Springer shouted to all who would listen.
Springer's winnings included a shirt that reads, "Karaoke King," half off his bar tab, and a monthly chicken dinner for life (or as long as Gaedel's continues to offer it).
*Odd man out Danny Delray is protesting Springer's victory and has lodged a formal complaint with Gaedel's management. Mr. Delray, a Gaedel regular and semi-retired lounge singer, also asked Word Brothel to share his social media account information. We have declined his request.