Louis Vuitton Releases New Summer Line Of Hazmat Suits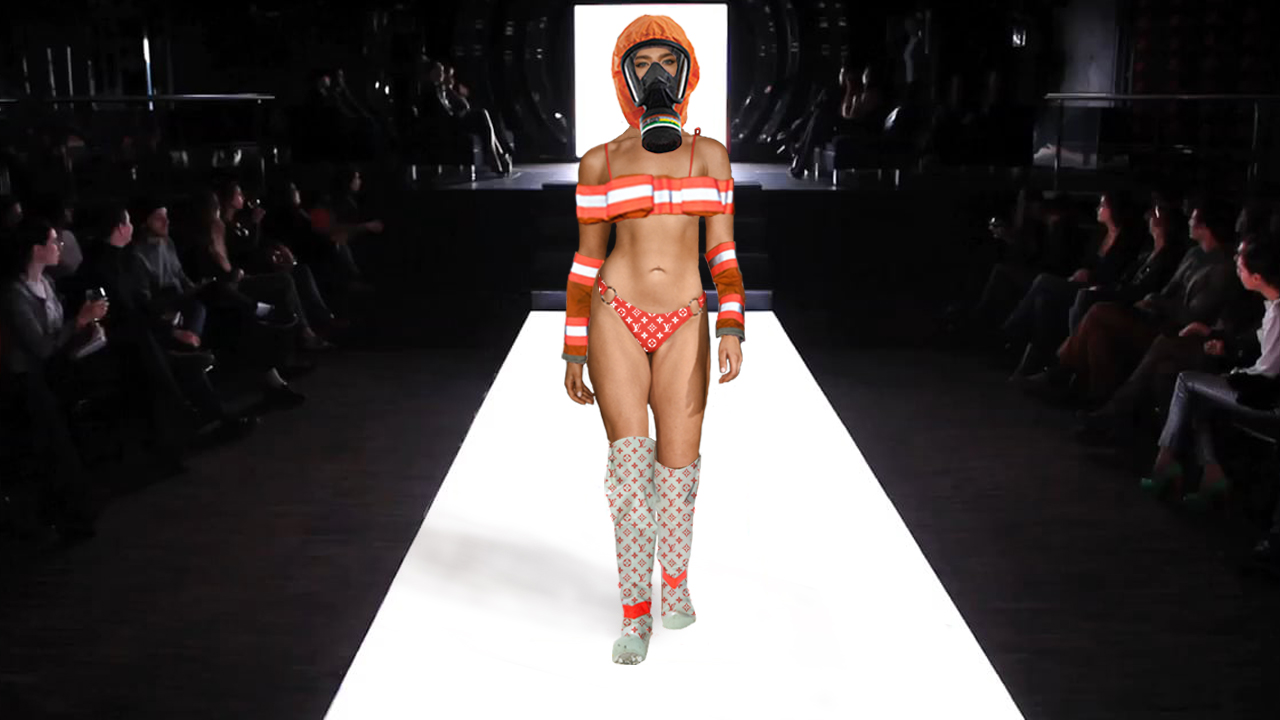 By: Maximilian Stolte
PARIS, FR— Designers at Louis Vuitton have outdone themselves with this year's take on modern summer fashion. Playing off of the suddenly relevant post-apocalyptic trope, this breathtaking line that was meant for the now postponed Met Gala is being released online to those with a Louis Vuitton platinum membership. With the introduction of this sexy and stunning line of hazmat suits, Louis Vuitton is once again paving the way and showing they have their finger on the pulse of the fashion world even when the number of pulses is decreasing at a much more rapid pace.
This limited release will no doubt be snagged up by celebrities, the corporate elite, and anyone else who somehow had access to COVID-19 testing before the general public. Beyonce, Chrissy Tiegan, and Kendall Jenner have already received their free suits and are rocking them on their mental health walks they take to escape the confinements of their luxurious mansions. While knockoffs are sure to pop up on Wish Instagram ads, they definitely won't have the sleek sophisticated look and high sticker price you've come to expect from the textile juggernaut. 
Unlike most hazmat suits, this garment only protects the important and vulnerable parts, while leaving the jaw dropping mouth watering parts exposed. Whether you're taking a socially distant walk on your stretch of private beach or just lounging at your infinite pool with your husband Justin Bieber, pics taken in this piece are sure to blow up on Instagram.
Chairman and CEO Michael Burke says this has been much more than profiting off of a global pandemic, it has also given their brand a chance to show how much they care. For each hazmat suit purchased, they are donating a suit (sans helmet) to a homeless shelter! "It's the least we could do. Well I mean the least we could do is nothing, but we've been doing that so this is the new low bar we plan to hover above."
Other designers are giving back as well. Armani has a new fragrance that doubles as a hand sanitizer that kills 50% of germs and 100% of homeless smell and are graciously handing it out to people who take the bus or eat at Subway. Gucci is also following suit and donating a portion of this quarter's profits to the retirement funds of the sweatshop workers who sew their handbags.