Lindsey Vonn Fears Dancing With The Stars In Her Future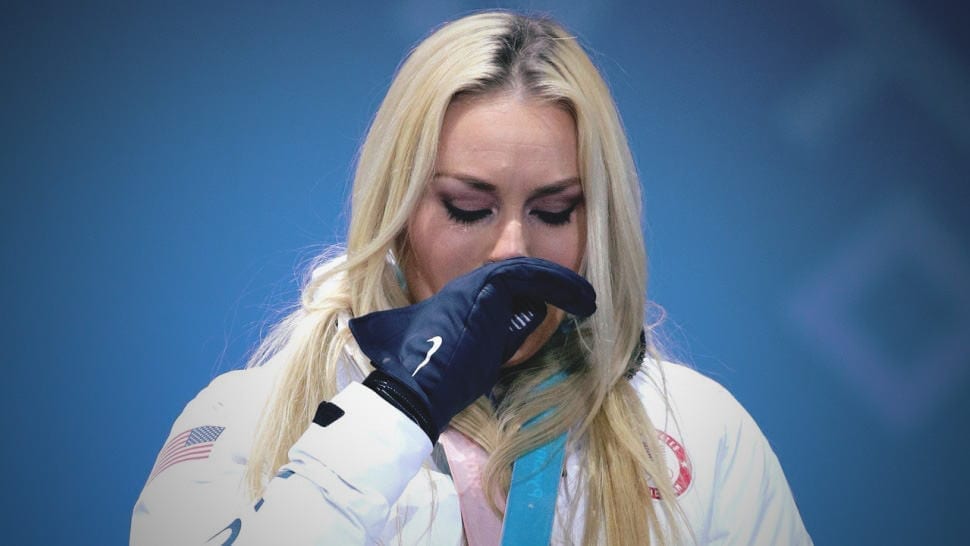 By: Mike Maxwell
Pyeongchang, South Korea – The world just witnessed the swan song of arguably one of the best skiers of all time, Lindsey Vonn. At the sad but true age of thirty three, her Olympic career is over. It's a bittersweet time for the legend as she gave it all on the slopes experiencing championships, broken bones, and even a footnote relationship with Tiger Woods.
Vonn currently stands with the highest Super Ranking of any skier and has confirmed her competitive skiing career is over. Now what? The road ahead for sports legends has a few paths to take.
"I know there'll be opportunities at my own foundation, maybe even in broadcasting, definitely in coaching. I just hope to God I don't get a call to be on 'Dancing with the Stars.'
Lindsey has been a championship level competitor the majority of her life. Grabbing an invitation to the reality dance off contest would be expected as the world finds her as captivating as the guy who was Carlton on Fresh Prince of Bel-Air. DWTS Executive Producer Ashley Edens-Shaffer added 'Athletes have an amazing history on our show. Over sixty in fact have been on the show, dancing their tails off for one last blinding moment in the limelight.'
Competition is as much a part of Lindsey's DNA as is horrific and frequent injuries. Dr. Jim Andrews, who repaired her ACL, 'Lindsey's body is built for high stakes, intense levels of competition. She recovers from severe injury better than anyone I've seen, but good God, a recovery from network reality tv? Who can anticipate such a perilous road?'
Time will tell if Lindey chooses her next chapter to be in the booth for NBC, pushing herself for another Olympic run as America's duct taped golden girl. There's a fork in the road for the skiing legend. Does she stay on to hurl herself upwards of 90 mph while wearing thermal spandex and a glorified scooter helmet? Or will she choose the inevitable tango with a sequin laiden man whose hips pop with the direction of the Moulin Rouge soundtrack. Either way, it's all downhill from here.