Hart, Kreutzmann, Fishman, Hann, Travis, Trucks, and Ortiz Join Forces For "Just Drums Tour"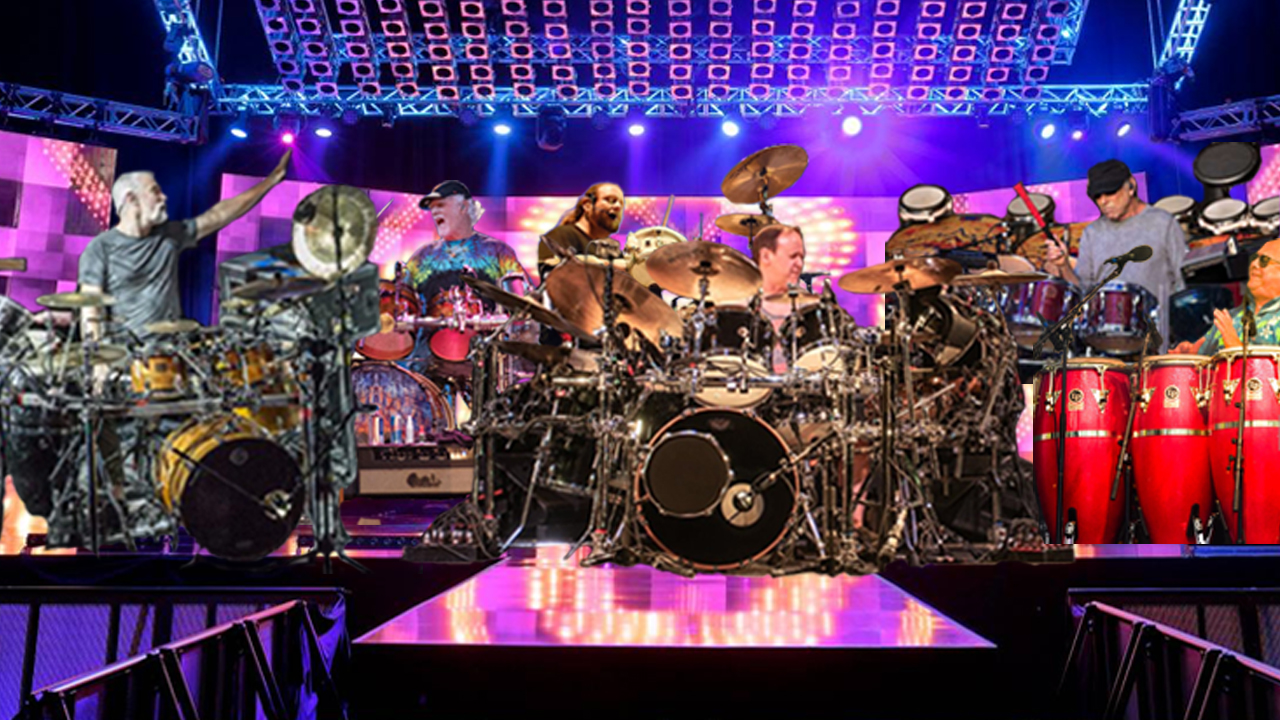 By: Maximilian Stolte
DENVER, CO—Drums fans of the world are rejoicing in atonal ecstasy as the percussionists from three major jam bands join forces to create the world's headiest drum circle. Grateful Dead, Widespread Panic, and Phish members are committed to an entire tour of concerts with nothing but drums. Sorry "Space" fans, but you're out of luck at these "No strings, No horns, No problem" style shows.
Each show will have the easiest setlist to remember as it will be 1 song titled "Drums". Jam band fans are used to having a set break to refill their bellies, lungs, and nostrils with recreationals, but this concert will be 3 hours of nonstop bongo banging, cymbal smashing, gungho gong insanity.
"Just like my inanimate snare, these drumheads aren't gonna know what hit them. Imagine a guy carrying the inventory for the percussion section at Guitar Center all at once. Now imagine him falling down a flight of stairs. That times ten," aptly names Phish drummer Jon Fishman told reporters.
Fans of the drums have been waiting decades for this show. "Ya know people like sit or take a piss or blast off during drums and space, but for real if you're not dancing, you're just not living," Tourmaline "Casey Jones Scarlett Begonias" Cassidy (Tour Cass for short) commented, mid-drum circle sesh. "Just light up some Palo Santo and get the vibrations to bounce off you and radiate into a positive space!"
Tickets went on sale and were sold out in a matter of minutes. With no ticket cap, a majority of them were purchased by a single man: none other than Zildjian Jenkins. Among the drumhead circuit he's pretty well known. Some say his father was a pedal and his mother was a bass drum. They pounded so hard that he came crashing out like a cymbal (or sliding out like a slide whistle depending on who tells the story) and hasn't missed a beat since.
A limited number of tickets are still available: Here