Family Plans Camping Trip To Front Row Of Pitchfork Stage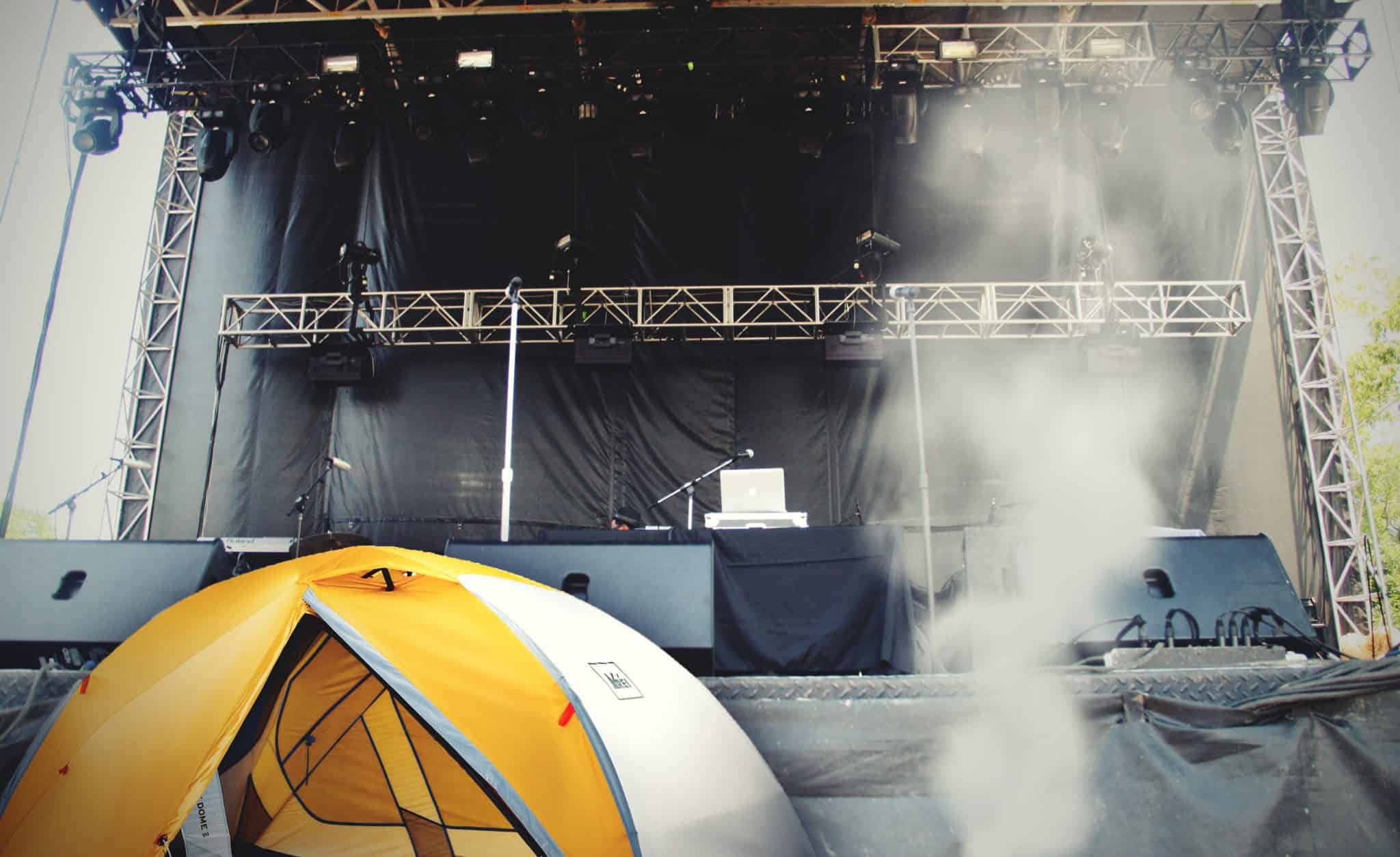 7/14/2017
By: Jason Elewski
CHICAGO—It's a time-honored tradition to sit your ass in front of the stage of your favorite headliner for the duration of an entire day at a summer music festival. It separates the fans from the super fans. Ready for the onstage reunion of LCD Soundsystem, super-duper fans, John and Ellen Strauss, aren't leaving anything to chance this summer when it comes to seeing their favorite band perform. Fearing the possibility of standing in the back row with common casual fans, they have decided to pack up their two children and head 5 miles south for a week of campfires, sleeping bags, and electro-pop-rock dance music.
Having totally missed out on seeing LCD Soundsystem last year at Lollapalooza, due to the 3-day fest being nothing but a giant who's who of sellouts, the Strauss family is thrilled to make their children camp in front of the Pitchfork main stage among people and bands that actually understand that best music comes from independent artists who get reviewed by Pitchfork.com. The week-long trip will begin Monday morning and conclude Friday night after LCD plays their second (fingers crossed!) encore.
In preparation for the trip, the Strausses have been making several runs to REI, drawing out hiking trails in and around Union Park, and regularly keeping their children up til 2am, drunkenly listening to "All My Friends" at full volume and talking about how they'll never forget this moment. Anticipating the best show of their lives, they are packing blankets to lay around the campsite to keep less dedicated fans from imposing on their hard-earned fan zone. There is no word yet on whether or not John and Ellen like any of the other bands playing at the festival that day.