Doctor Strange's Cloak To Be First Openly Gay Character In Marvel Cinematic Universe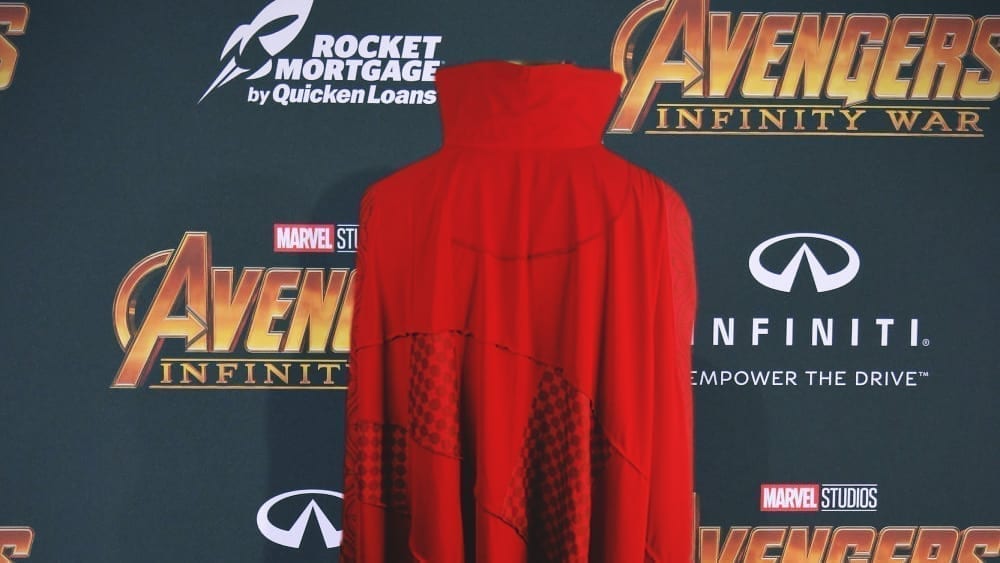 By: Allie Rubin
LOS ANGELES, CA—Marvel Studios is further whetting fans' appetites for the currently untitled fourth Avengers movie by promising that the film will feature the franchise's first openly gay character: Dr. Strange's cloak.
"We previously assumed that gay people only liked musicals and Timothée Chalamet films," confessed Kevin Feige, president of Marvel Studios, at a recent press conference. "However, new market research has revealed that homosexuals do indeed like all kinds of movies. As such, we are delighted to announce that the next Avengers film will feature Dr. Strange's cloak as the MCU's first openly gay character."
"For the last 20 years, we have spent hundreds of millions of dollars meticulously crafting a world where it is possible for men to turn into green behemoths, mutant spider monsters, and even mechanical wizard ants," Feige continued. "However, we always thought it might be a little too hard for the audience to suspend their disbelief and accept that one of these genetically modified nightmare creatures might be attracted to other people of the same gender."
Fans have expressed their excitement to watch the cloak, the first superhero who cannot speak, proudly embrace its openly queer self at the multiplex in May 2019. "I guess I like the cape," said Marvel superfan Amy Anderson, 35. "Maybe it'll find love with some… I don't know. Curtains, maybe?"
"Oh yeah, the cloak is great," concurred comic book nerd Thomas Christiansen, 25. "It helps Dr. Strange fly or something, right? I gotta be honest, I fell asleep, like, 20 minutes into that movie. But, uh… I'm glad it's gay, I guess."
Other fans have not been as enthusiastic. "I'm a huge Marvel fan – there's nothing I loved more than sitting down with my 8-year-old son and watching a genocidal maniac murder half the world's population in the last movie," said Christine Langmuir, 45. "But now I have to explain gay people to him? No thank you. I'll be sitting this one out."
To quell controversy, Feige has stressed that the cloak still cannot talk and will not be given a love interest so as not to distract from the romantic relationships of the heterosexual characters in the movie, of which there are, like, 30.
"Look, at the end of the day, if one child can see themselves represented in that mute bolt of fabric, we'll have done our job," concluded Feige. "I mean, obviously, we won't SAY it's gay onscreen. You'll only know if you read this article before seeing the movie. But that's still empowering, right?"