Activist Goths Hold Race For The Cure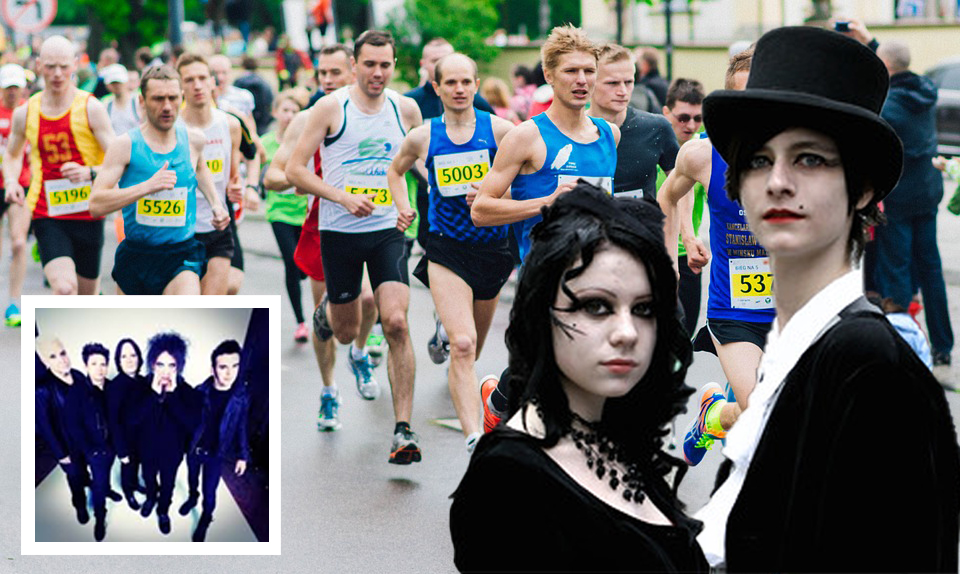 By: Siouxsie Bauhaus
MANCHESTER, UK—Members of the local goth scene held a charity run Saturday, which was met with criticism that the race's name was deliberately misleading. Several confused attendees complained that they thought the "Greater Manchester Goths Local 78 Race For The Cure" was a fundraiser for COVID-19 vaccine research, not a fundraiser for the popular British goth-rock band. 
"It was not our wish to confuse people, and I entreat anyone who got mixed up to discuss it with me," said event organizer Elise Eternal. "We capitalized the 'T" in 'The Cure' and the race started at 10:15PM Saturday night. We couldn't have been any clearer."
Despite Eternal's insistence that the confusion was unintentional, several of those in attendance left feeling swindled.
"Running makes me feel like I'm young again, so I came all the way from Coventry for this," said attendee Randy Randerson. "Then I show up to this freakshow! It's a forest of high, pallid weirdos staring at their shoes and standing too close to me. I'm the only one not dressed like I'm from the bloody Matrix."
The unusually short format of the run was the primary source of frustration for non-goth attendees. The race is only 800 meters along Fascination Street making it the world's only sanctioned 0.8K race. 
"We have to keep it short to accommodate the weighty fabrics and limited range of motion afforded by corsets, velvet overcoats and platform boots," said Elise Eternal who requested we print this quote without the "fascist" Oxford comma.
0.8K winner Charlotte Sometimes grabbed the top spot in 19 minutes and 34 seconds, 17 seconds ahead of the course record, before collapsing due to heat exhaustion.
While the race proved to be a point of frustration for attendees, the event played host to other strange attractions that were much better received. Crowds flocked to the "Pictures of You" photobooth, the "Just Like Heaven" outer space VR experience, and free sensitivity training for boys who don't cry. Event-goers waited in two-hour lines for entry to "Hot Hot Hot!!!," an artisan hot dog and vintage pornography vendor. 
Despite concerns that the funds raised from the event are not going to coronavirus research, Elise Eternal insists the money donated will go to a good cause.
"100% of the donations will go directly to The Cure," said Eternal. "Each year we buy Robert Smith a dozen more black button-ups. If we have funds left over, we'd like to buy each band member a hairbrush, but there's never enough."