5 Things You Missed In This Week's GoT Episode, You Fucking Dunce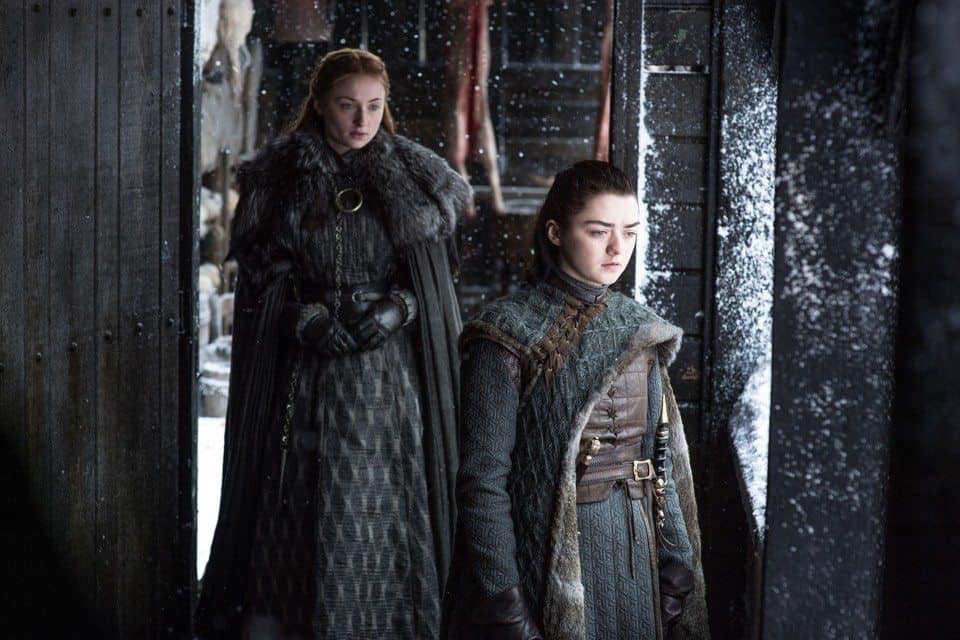 8/22/2017
By: Maximilian Stolte
Things really came to a head in this week's episode of Game of Thrones. There was action, sparks of love, betrayal, deceit, and deadly force used by dragons. It is a lot to unpack, especially if you're not as good at watching television as we are, which, let's face it, you aren't. Have no fear, we did this little recap of the important moments that you were just too dense to understand.
Implied Dragon Orgy
In episode 6, we see all three dragons fighting together for the first time against the white walkers. Any true fan of Game of Thrones would have immediately seen that the dragons have had and will continue to have sex with each other. Things got hot on the battefield, but even hotter when they are alone off screen wrapping their reptilian genitalia together in a miraculous display of medieval animal group sex. You probably didn't realize that though did you? You goddamned idiot.
Arya Represents Paranoid Schizophrenia
When Arya confronts Sansa, despite her above average intelligence and intuition, it became obvious that her character represents mental health issues, specifically paranoid schizophrenia. That is, unless you're a complete dipshit. Being able to put on different faces reflects multiple personality disorder and the paranoia she displays when investigating is also a symptom of the condition. This isn't the first shout out to mental health on Game of Thrones as Bran struggles with reverse Alzheimer's disease. But you didn't catch that, did you asshole?
The Hound Supports Bernie Sanders
You should really feel like a shithead for missing this one. The Hound has clearly adopted a socialist attitude since being saved by the Brotherhood. He puts others before himself and take on the White Walkers head on, just like Bernie Sanders takes on the richest 1% of our population. If you pay close attention to his discussion in this episode, it becomes clear that Brienne was a Hillary supporter and is responsible for cutting him down just like in the 2016 election. Do you even pay attention to the show when you watch it jackass?
Jon Snow Discovers Cure For AIDS
While you were drooling over his 6 pack abs, you completely missed him telling Daenerys that he discovered the cure for the auto-immune deficiency syndrome after discovery that this is what plagues the white walkers and gives them their deadly powers. With help in the form of a raven from Samwell Tarley, he creates an elixir that could completely eradicate the disease without using violence. This is perhaps the most progressive and compassionate approach taken by any leader on the show so far. His noble work was completely lost upon you, a complete fucking moron, because you just saw a sexy piece of meat falling in love with a beautiful woman.
All Of GoT Actually Just Ice Cream-Induced Dream Of 9-Year-Old Malaysian Boy Named Haziq
If you watched until after the credits, which, less face it, you were too foolish to do, you would have seen a child named Haziq wake up in a cold sweat and call his mother to his room. He tried his best to describe the terrors and miraculous creatures and people he saw, but his mother could't make heads or tails of it. She simply tells him, "No more ice cream before bed my son", before the screen goes black. It was a twist that even the biggest fans didn't see coming. Who else didn't see it coming? You, because you're probably the dumbest sack of shit on earth and have to read an article to deconstruct a rather easy to understand television program. Fuck you.