White Liberals Relieved They Don't Have To Post About Israel/Palestine As It Would Be Antisemitic/Islamophobic To Pick Sides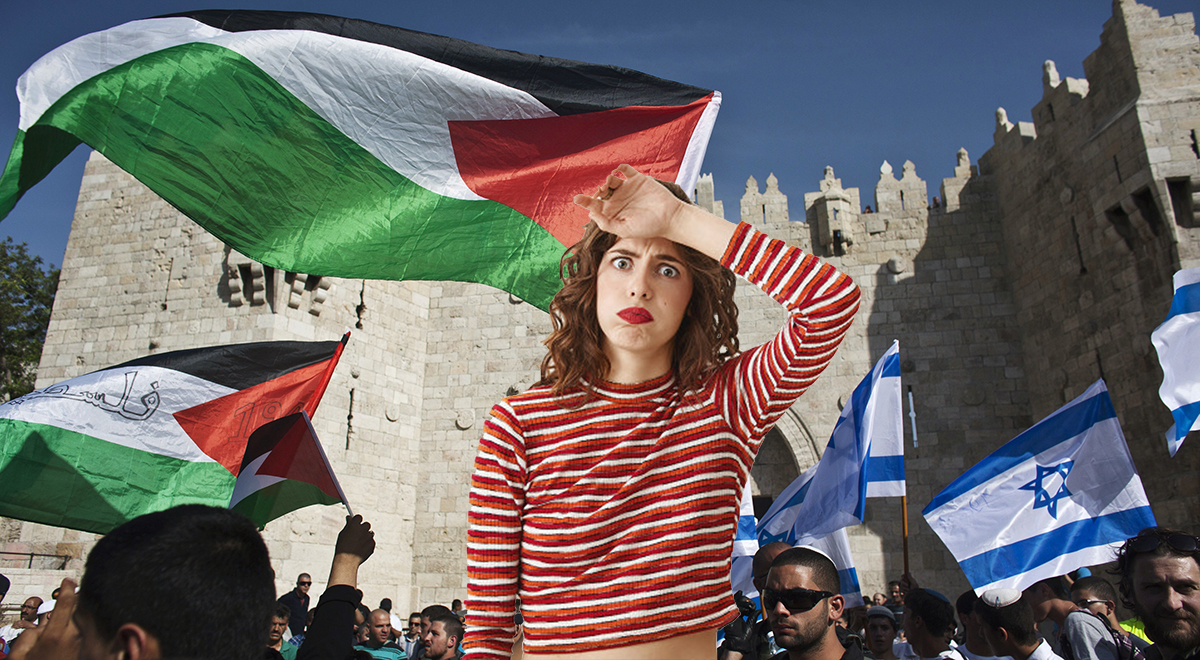 CHICAGO, IL—After a long year of championing social causes, a collective sigh of relief washed over the midwest from the windy city as white liberals decided they could safely sit this one out. Following the lead of political scientists like Greta Thunberg, a moderate neutral stance on a decades old conflict is decidedly the safest route for those wishing to remain in good social standing. 
"Look I posted the black square last summer for Black Lives Matter and I understand that Israeli police are perpetrating violence against Palestinian women and children with impunity. I get that. But I'm not touching this one with a ten foot pole. I work with a jewish person and my personal trainer is Palestinian. They both follow me on Instagram, so my hands are tied," commented Dave Bruber on a Facebook post that said "Free Palestine" from someone he hasn't talked to since high school.
Israel collects millions in military funding from the United States government, but aside from that white Americans are pretty far removed from this conflict in terms of fault. Which makes posting a Palestinian or Israeli flag with #istandwith________ to social media an unnecessary action this go around.
"The differences are stark, one side clearly seems to have the upper hand when it comes to military prowess and funding. I've seen dead children and burning mosques, but on the other hand I'm not Jewish or Muslim and I'm white af, so I really can't have an opinion on the matter," said former activist who is taking for her mental health a break right now Allie Harrison.
Without question a new issue will arise where these social justice warriors battlecry will be heard again. There are still a slew of atrocities perpetrated by white people that have yet to reach the focus of political discourse, but as soon as they do these heroes will be the first to retweet and amplify the voices of the oppressed in exchange for recognition that they are "one of the good ones" and not part of the problem.