Thicc Women Speak Out: CDC Body Shames With Calls To 'Flatten The Curve'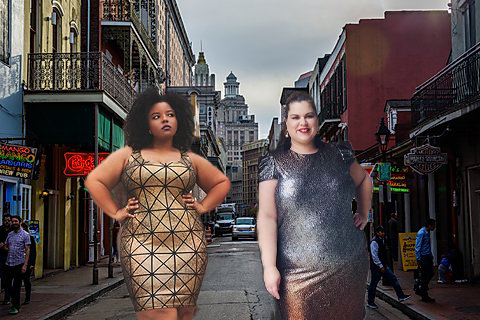 By; Maya Davis
ATLANTA, GA—Cindy Walters, 26 and feeling herself, was all ready to show off her curves and catch a man on Friday March 20th. Finally embracing her juicy naturals, she was told by her friends to "stay home and save lives," to which she courageously replied, "Bitch, thick thighs save lives!" To add insult to injury, the CDC started a body shaming propaganda campaign asking citizens to "flatten the curve."
Cindy plans on boycotting this disgusting body shaming ploy by frequently going outside. Walters has urged other queen sized women to boycott 'flattening the curve' by taking to the streets and posting pictures of 'large and in charge' social gatherings using the hashtag #fattenthecurve. 
The CDC has urged Americans to wash their hands regularly and to stay home if you're sick to flatten the curve, but if you ask the #fattenthecurve ladies, the only sick ones are these "tone deaf scientists" and "supposed public health officials."  These queens feel that plus size women should no longer be shamed for publically parading their bodies all over town, no matter what "hater-ass politicians and scientists" have to say.  
Samantha Smith, 21 and full grown, shared her story: "First, Becky told me I couldn't pull off a bikini in Daytona and now the CDC is telling me not to go on spring break at all? They can kiss my fat ass!" she yelled at a reporter while chugging a white claw in the street.
The only thing Smith planned to spread on her vacation in Florida was her "juicy pussy lips," but she is now gaining countless haters on Twitter telling her to "flatten the curve." To which she has responded "this is a hate crime #fattenthecurve."
The hashtag has unified women of diverse ages, ethnicities and socio-economic backgrounds, all with two things in common: luscious badonkadonks and big ol' floppy tits.
According to the #fattenthecurve movement, the only group that isn't on board is the "CDC hate group and their public health officials, who in their white lab coats are only a hood with eye holes away from being klansmen." The CDC has put out a statement, "People of all sizes should stay at home." Cindy Walters clapped back on Twitter: "What kind of all sizes matter bullshit is this? Fuck them skinny bitches in the club!"