'The Mandalorian' Spin-Off Series To Follow Super Horny Teenage Grogu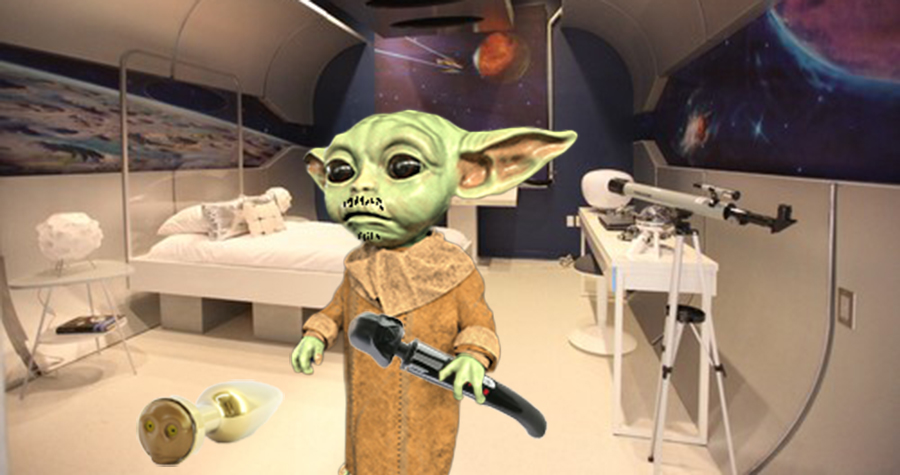 By: Andrew Mason
BURBANK, CA—Lucasfilm recently confirmed that a new Star Wars series is in development. Hollywood insiders suspected that it would be "like Cheers in Space" centered around Maz Kanata, her tavern, and her colorful band of customers. Those rumors have been put to rest, as the announcement revealed the series would follow the internet sensation Grogu, commonly known as "Baby Yoda" through his transition to alien adulthood.
Daniel Keeling, the Executive Producer for the upcoming series, hopes that the series will be entertaining but educational as well.
"So many shows take a delicate approach to these bodily changes which can be a bit confusing," said Daniel Keeling. "For years I thought 'the birds and the bees' was talking about some avian-insect hybrid that would crawl into your ears if you had had sex before marriage. So our goal is to make it as straightforward as possible."
Keeling said he wouldn't be surprised if the series receives a TV-MA rating. "He's going to be at that age where he's going to try and hump anything that moves. Instead of acting like it's not an issue, we're going to let him really go to town and explore those feelings and urges."
Briah Harrington, assistant character designer for The Mandalorian has been named design supervisor for the project. 
"They gave my team complete creative freedom when it came to creating an anatomically correct alien," said Harrington. "We were going for something that resembled human organs but different enough to seem alien. As you can see, it looks similar to male genitals but the balls are resting on top."
When asked to address concerns that this new show would be similar to "Big Mouth," Keeling said that while the premise is similar, the series will be unique. "That show is very light-hearted. Our new series will be the most serious and graphic show on television. It's going to make Quentin Tarantino films look like episodes of Peppa Pig.
The series is set to release on Disney Plus in early 2022.