Dungeons & Dragons Campaigns Mostly Excuses To Role-Play Eating At Restaurants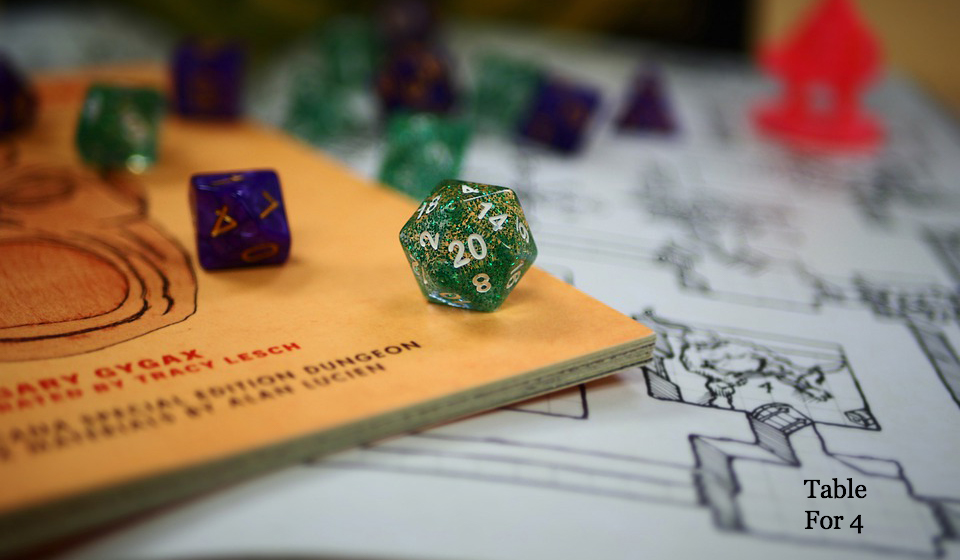 By: Andrew Mason
CHICAGO, IL—As of January 23rd, Chicago's strictest indoor dining restrictions from November have been lifted, allowing restaurants to serve patrons indoors at 25% capacity while requiring masks to be worn, except when seated or eating. Medical experts advise against indoor dining, even with social distancing precautions in place, but some concerned customers have been able to get their fill of eating out through the classic tabletop role-playing game, Dungeons and Dragons.
Jenna Dalton has been playing D&D with her roommates for the past three years and noticed she and her co-adventurers had slowly begun spending less time exploring and more time relaxing in taverns during their sessions.
"Our DM was really trying to push us towards the quest but we kept rolling for mozzarella sticks and beer so there wasn't much he could do," Said Dalton, "I hadn't realized how much I missed eating something that wasn't a ham and cheese Hot Pocket."
Ryan Lawson, Dungeon Master for Dalton's group, is enjoying the change of pace. "I was really having trouble coming up with new scenarios. It was always, 'go here and fight this monster' or, 'go there and kill this beast.' It's been so much more fun without the stress of having to surprise my table with something new every week. Now, I just have to add 'Ye Olden' before any popular restaurant and they love it!"
Lawson was laid off in August when the Rainforest Cafe in Chicago's River North neighborhood closed permanently, but feels his restaurant expertise has enhanced the group's gameplay as of late. "I think my group has really appreciated the authentic feel I've brought to our sessions. I consider myself an expert in restaurant lore. The guide book doesn't provide rules for menus or server etiquette so I've really just pulled from experience."
Both Dalton and Lawson expressed how much fun they have role-playing as medieval Yelp reviewers and foodies and said they have no plans and reverting to the original format anytime soon. In fact, they've already made plans for sessions involving other modern fantasy activities like riding a packed train during rush hour.