Students and Employees Protest President's Day, Go to School and Work Anyways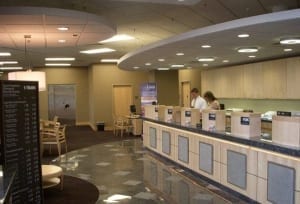 2/20/2017
This President's Day was unlike the holiday in past years in many ways. Most notably, the extremely low approval rating of the current president. President's Day is a holiday where we not only remember presidents past, but honor our current president as well. Some workers and students who would normally enjoy the day off have decided to protest this year by going to work and school anyways.
Marcia Tallbreath, a bank teller in Chicago, has been against Trump since he was nominated as the Republican candidate. "I was at the Women's March and I will continue to protest this president in any way I can. The bank isn't open today, and I'm not getting paid to be here, but you better believe I'm exercising my right to protest by coming in and getting some long overdue paperwork finished and just, you know, tidying up my station a bit."
It's not just banks, but post office workers and other employees who usually stay home for the federal holiday. "I didn't deliver any mail, no. But I still dressed up in my uniform and walked my route. Hell, I even took the time to find some of those packages and letters that had been 'lost' in the mail," reported postman Al Ritter.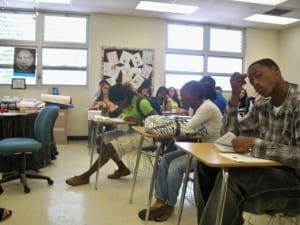 Some students even joined the protest by attending school, despite there being no principals or teachers there. Dave Williams (pictured right with middle finger raised) told reporters, "Yeah I hate school. It's lame as fuck. But that old toupee wearin', fake ass tan havin', wanna have sex with his own daughter ass president is worse. I'd rather go to school and catch up on my missing assignments than honor that Trump chump."
Today has been a monumental President's Day in the sense that businesses and schools may have somehow benefited by having such a hated president. President Trump celebrated the holiday by spending tax payer money on an extravagant 7-tiered cake made completely of lobster soufflé.