Some Guy Just Walked In And Yelled "It's Cold Out There" To No One In Particular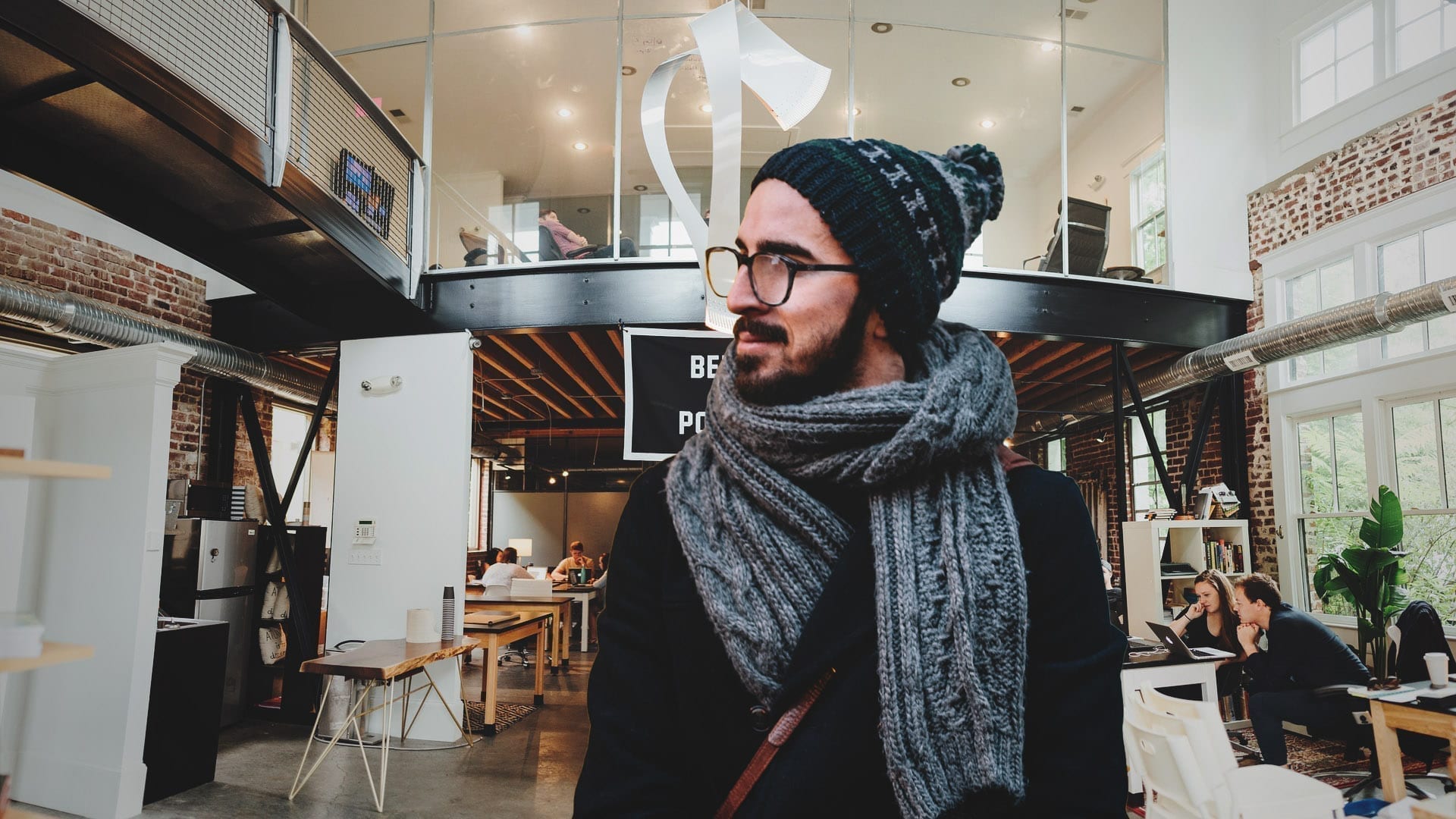 By: Mike Anichini
CHICAGO, IL—Last Friday at Hordy's Pub in the Avondale neighborhood of Chicago, a boisterous crowd was reportedly riding a surge of good vibes and rising camaraderie. Cozy friends were singing in swaying circles, and with rounds of eggnog and shots flying, staff and patron alike were having a special experience they'd potentially remember forever.
That's when it happened.
"This guy in a huge parka burst through the door and yelled, 'It's cold out there!'" said Bron Hanson, owner of Hordy's Pub. "It was weird because he was alone and wasn't looking at anyone when he said it. Fuck, I was so effing busy, too."
"It was a lively atmosphere for sure, but the jukebox was in between songs, there was a lull in conversation and you know in general the noise dropped off," recalls Ruth Dawgert, a pub regular. "It was one of those quiet moments, and it was pretty cold, but there's no need for that." Dawgert added.
According to numerous accounts, the guy was "kind of in a weird huff" while stamping his feet and patting himself into warmth. They contend that he then "just shouted it out," while shaking off snow. His declaration mystified the room and went on to thoroughly derail festivities for approximately twenty seconds.
The low temp on the night in question, which happened to be yielding social magic and new friendships, was forecast at 22℉ with snow flurries. After a seconds-long game of chicken, people started taking action.
"Yeah dude, it's cold right?" Alex Carbon remembers saying loudly enough for her friends to hear, and "also kind of so the guy could hear too. I wanted to crush this dude's head, I gotta say," recalls Carbon.
"'Ladies and gentlemen, it's the Night King!' is what I think I said," recounts Todd Bolina. "I moved to Downer's Grove last year and hadn't been to Hordy's in awhile. I was having a blast and then this shit happens, I mean c'mon."
"I just covered my mouth, but it got so awkward I started applauding, and then that caught on," bartender Sharon Quaid recounts. Witnesses remember scattered applause and jeers around the room, but then, just like that, it was over.
"That rando just took a bow and walked further into the bar, The River of Dreams by my Billy started up on the jukebox, and everyone just kind of let it go," said Quaid.