Papa John CEO Still Following Peyton Manning, Others Around Despite Firing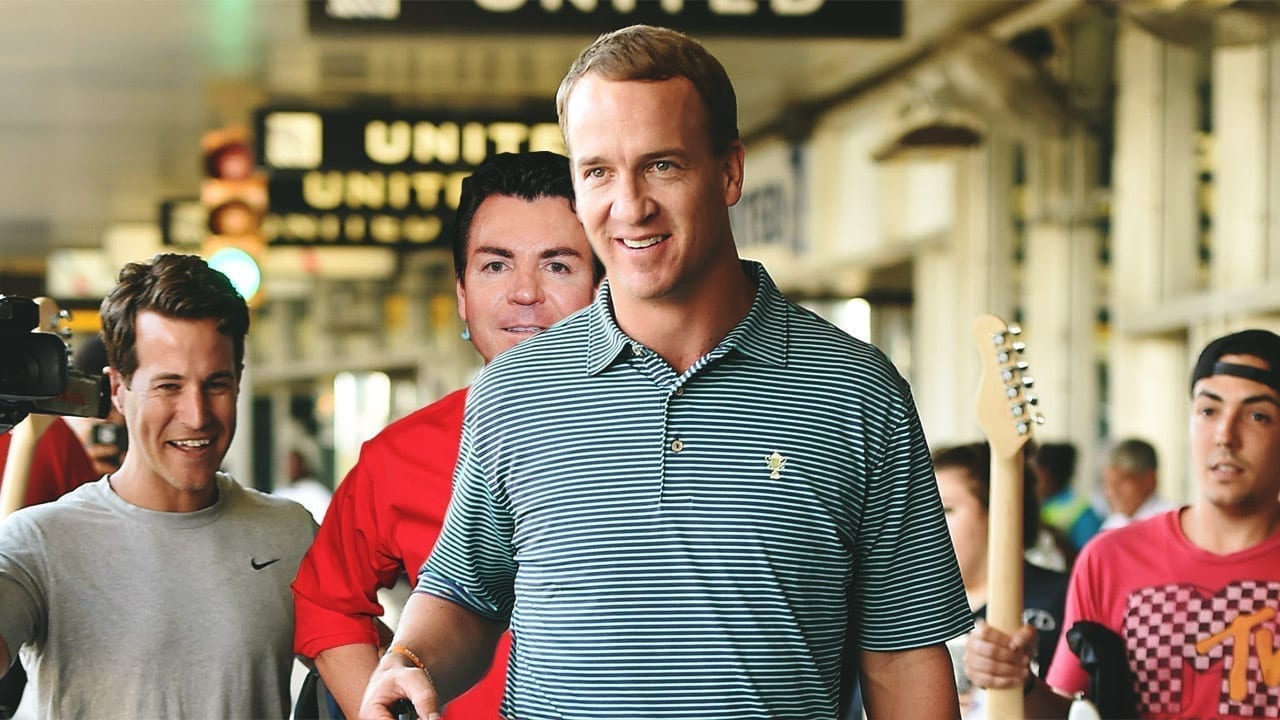 By: Andy Frye
DENVER, CO — It's been a rough go for former Papa John's former CEO John H. Schnatter. Months after being fired by the company he founded in 1984,  the former executive has a lot of time on his hands. The word around both Corporate America and the National Football League is that Schnatter has been following some of his former company's pitchmen.
"John's a great guy, we go way back," says J.J. Watt, a four-time NFL All-Pro defensive end with the Houston Texas. Watt said he's seen Schnatter a bunch of times walking outside NRG Stadium, his team's home venue, often carrying a pizza. "He keeps showing up each game, in the same red apron, sometimes during our away games in other cities," Watt adds. "I don't ask him about work since I kinda feel sorry for the guy."
Another football acquaintance of Schnatter's named Joe Montana, a four-time Super Bowl champion and Pro Football Hall of Fame quarterback, questions whether Schnatter even got word of his firing. When pressed about the matter, Montana admits, however, that the former pizza titan might be just trying to live out old glories on the football field.
"It's tough, at the end of any Super Bowl career, or any season. Take it from me — I know," Montana told reporters this week. While the San Francisco 49ers legend also notes that while Papa John's wasn't around for either of his Super Bowl XVI or Super Bowl XIX victories, he did say that the celebrity pizza entrepreneur, reportedly worth about $800 million, was once a force in the NFL.  Schnatter and his famous pizza were often present center-field at the Super Bowl's conclusion most of the last several years. An NFL spokesperson told Word Brothel this week that since his firing Schnatter has been banned from the field as well as all NFL locker rooms.
Peyton Manning, another friend of Schnatter who also used to play quarterback in the NFL, says that both playing the game and buying your way onto, as Schnatter did, can be the kind of thrill that few in life get to experience.  
"When that Lombardi Trophy shows up, you're getting mobbed by fans, you're on a total high," said Manning, also a two-time Super Bowl champion. "All the excitement, the fanfare, that feeling of winning it all –it's tough to just hang it up and walk away from that."
Manning admitted, this week, that he's also seen much of Schnatter since his own NFL retirement, catching Schnatter outside his house holding a pizza, as well as near the location of the Peyton Manning Foundation, and Mile High Stadium too. Like Montana, Manning shares his sympathies.
"Leaving pro sports is a major challenge for anyone in the game," Manning said.  "That goes for everyone, whether you have a football in your hand, a coach's clipboard, or even a shitty pizza."