Notorious Rascal Pete Davidson Simultaneously Dating Every SNL Cast Member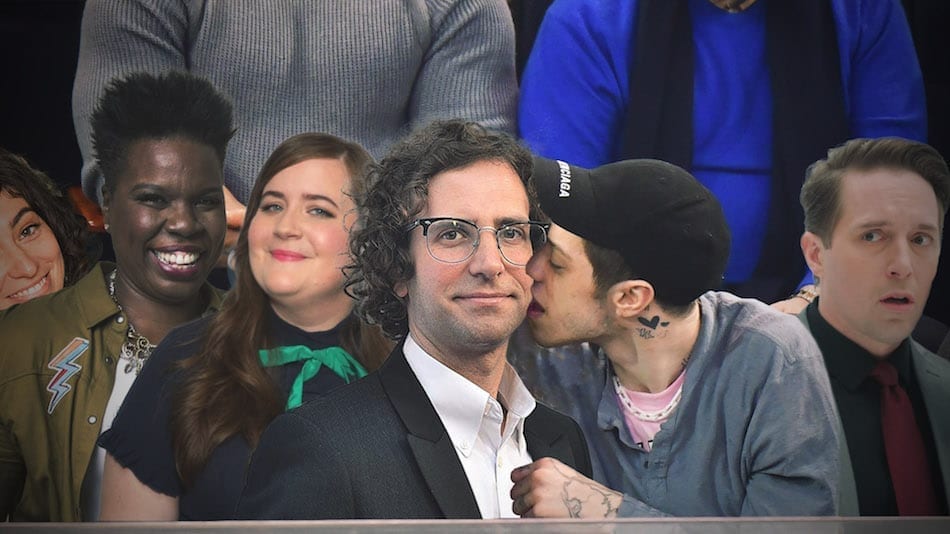 By: Simon Tessmer
NEW YORK– Saturday Night Live actor and comedian Pete Davidson, famous for dating mega celebrities and crossing boundaries with his comedy, is romantically involved with every current SNL cast member simultaneously. After ending his engagement with Ariana Grande and being spotted around New York City with Kate Beckinsale, for Davidson dating all his coworkers at the same time was very much, "the next logical step."
"I don't know what to tell you man, they're all super hot and obviously hilarious," said Davidson in the Comedy Cellar green room. "Things started getting frisky between me and Beck, Kenan and I had this ongoing tension that finally erupted … like dominoes things started happening with everyone."
Davidson's romantic hijinks are made all the more impressive given seven of his castmates are currently married or in serious relationships, a testament to the ineffable power of Pete's strange hotness.
"I'll never forget the day I told my wife 'I'm dating Pete Davidson,'" recalls SNL cast member Alex Moffat. "She nodded and said it was only a matter of time, given Pete's undeniable bird-like bad boy energy. Our marriage has never been stronger."
Like Moffat, every previously committed cast member reported their relationship actually improving with the addition of Davidson on the side.
"Scarlett even said 'If you don't date Pete, I'm going to break up with you,'" said Weekend Update anchor Colin Jost in reference to his current partner Scarlett Johansson. "We were definitely about to implode before Pete came in and fixed everything with his insomniac charm and rebellious vibes."
From Aidy Bryant to Michael Che, every SNL player is enthusiastically on board with Davidson's unique arrangement. Pete, in turn, operates with full transparency under the blessing of executive producer Lorne Michaels.
"Once it got to the point where I was pretty sure I was hanging out with everyone in the cast, I mentioned it during a pitch meeting. It was pretty quick like 'Hey, FYI I think I'm dating most of you, if there's anyone I've left out please talk to me after,'" said Davidson. "You could tell the writers were bummed not to be included, but everyone else appreciated the gesture. Lorne just nodded silently and moved on."
Pete's biggest challenge? Scheduling. "We only get one day off a week at SNL, so I guess you could say my Sundays are pretty jam-packed." Pete put his hand up for a high-five and we graciously reciprocated, hoping the physical contact would spark a romance and we, too, could get a piece of Pete Davidson's emaciated sexiness.