Mother Loves Son Enough To Cut Up Hot Dog, Not Enough To Buy Healthier Food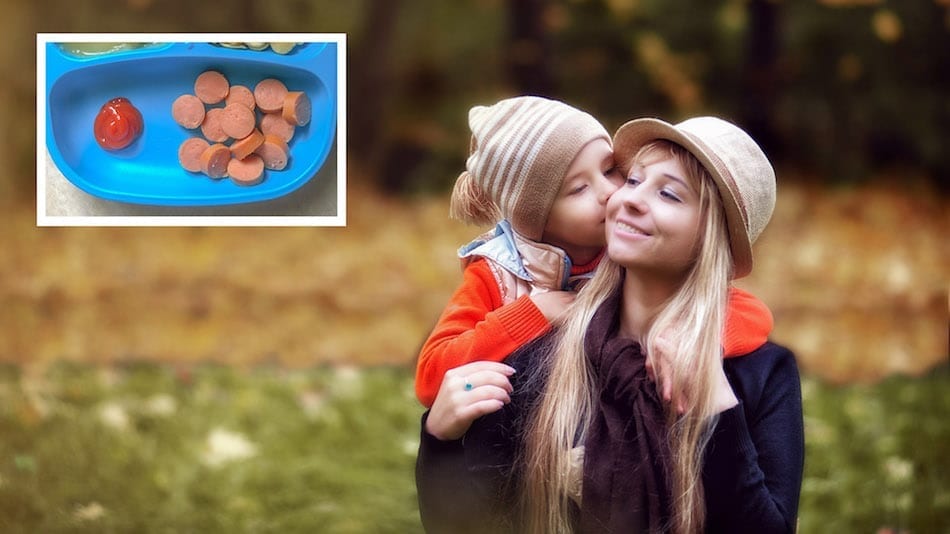 By: Maximilian Stolte
BOULDER, CO—Local single mother, Gretchen Ellsworth, is not only a hardworking and loving maternal force in young Dylan's life, but an inspiration to single mothers the world over. She works two jobs, takes Dylan to band rehearsal and soccer practice, and even cuts up his hot dogs when she makes him lunch. Unfortunately, she does not love her son enough to go through the hassle of picking out fresh produce and eating it before it goes bad. Paying the extra price for health food just isn't an option for a struggling mother trying to make ends meet who also just doesn't love her son that much.
Dylan's palate isn't the most refined. He is, after all, a 9-year-old who weighs 60 pounds soaking wet. Foods that might offend his delicate sensibilities include anything green, foods that look wet, and anything too spicy, too salty, too sweet, or too sour. Feeding and keeping him alive until he's 18 is quite the task for his mother, but her indifference about his long term health removes any moral dilemma she may have about slicing his Oscar Meyer wieners up for lunch every day. It also helps that he's a little asshole that tests her maternal instincts to keep him alive on a daily basis.
"He's not the smartest kid in class, the most athletic, or musically gifted. He's actually kind of gross too. Picks his nose, wets the bed, and hasn't really mastered wiping his ass," Gretchen told reporters a mere table's length away from her son, who sat like an unlovable and oblivious fool eating tiny bits of hot dog. "I love him as much as any mother who is pushed to her absolute limits loves her child." Toeing the line between bare minimum childcare and gross negligence, Ms. Ellsworth remains legally untouchable.
Jared Ashen, the lawyer who represented her in her lengthy custody battle, went on the record saying, "It's technically not illegal to not love your children. As long as you provide a minimum standard of care, you can be void of unconditional love that most parents have for their children. She was pretty upset when we won the custody battle, something it seems neither her nor her ex-husband wished to achieve."
According to Dylan's pediatrician, his high metabolism and active lifestyle should limit the short term effects on his health. "Dylan may have some blood pressure issues down the road, but will probably be fine until he's 18 and no longer his mother's responsibility to keep alive."