Moratorium On Evictions Ending Sale Happening Now At Your Local Used Car Dealership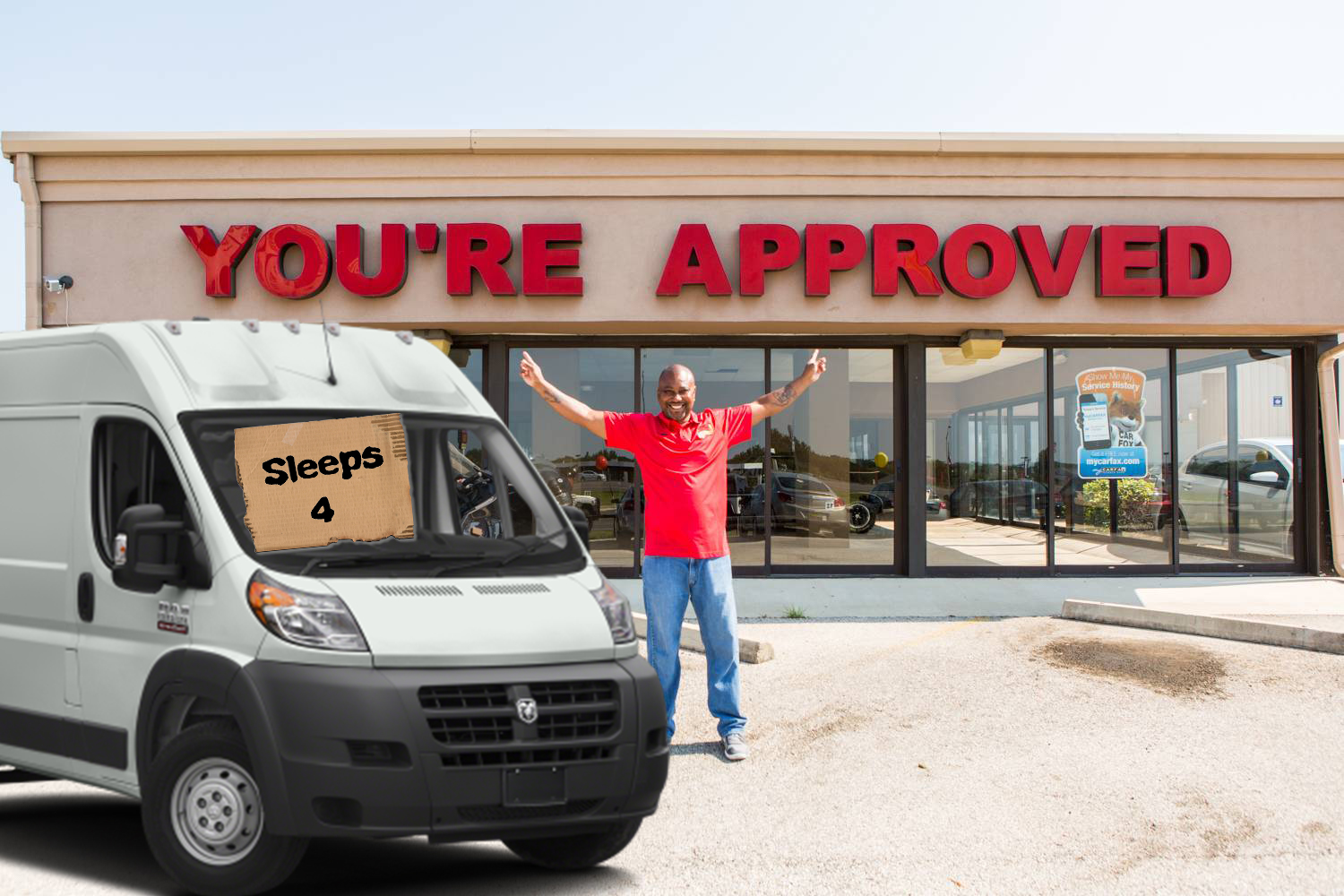 By: Homer Cantcy
CHICAGO, IL—In every city across the nation, used car dealerships are cashing in on the end of the moratorium on evictions. With millions of Americans unable to pay rent due to a pandemic and dying economy, the Joey Lombardos of our fucked nation are seeing nothing but dollar signs.
"Got a family? We got vans!" Joey Lombardo, owner of Lombardo's Automotive screamed at us through our television. We sat down to talk to him and he screamed a lot then too, winning an office bet on whether it was a character he was playing for yours truly. "You all sleep in this van with the windows painted and tell me it ain't the best night sleep you ever got!" We did and it wasn't.
Before we turned off the overhead light to get some shut eye, Lombardo gave us some insider information and was still screaming despite losing his voice a few hours earlier. "Once they switch to electric cars you think these cars are just gonna disappear?! Hell no! The government is gonna turn em into houses! I'm gettin my real estate license in the morning! YEEEEHAW BITCHES!!!"
Lombardo isn't alone. Over 5,000 used car dealerships have started rebranding their cars as mobile homes. Bob Bardalillo of Bob Bardalillo's New & Used thinks this is a huge win for Americans. "From compact sedans or 'lover's suites' to family homes like this 1988 Chevrolet Astro van, finding affordable housing has never been so cheap and easy. After a year of quarantine and 6 months of whatever the hell has been going on, it's nice to not be bogged down by all your possessions and an address. Just the open road, rest stops, and whatever adventures await," says Bob in a rare used car dealership commercial that features no shouting.
As the wealthy purchase homes and properties as investments and continue to drive up prices, we're headed in the direction of more people being unable to afford homes. Unfortunately for us all there's never been a housing crisis in our recent past to look at and learn from.