Masochist Arsonist Excited To Be Burned At Stake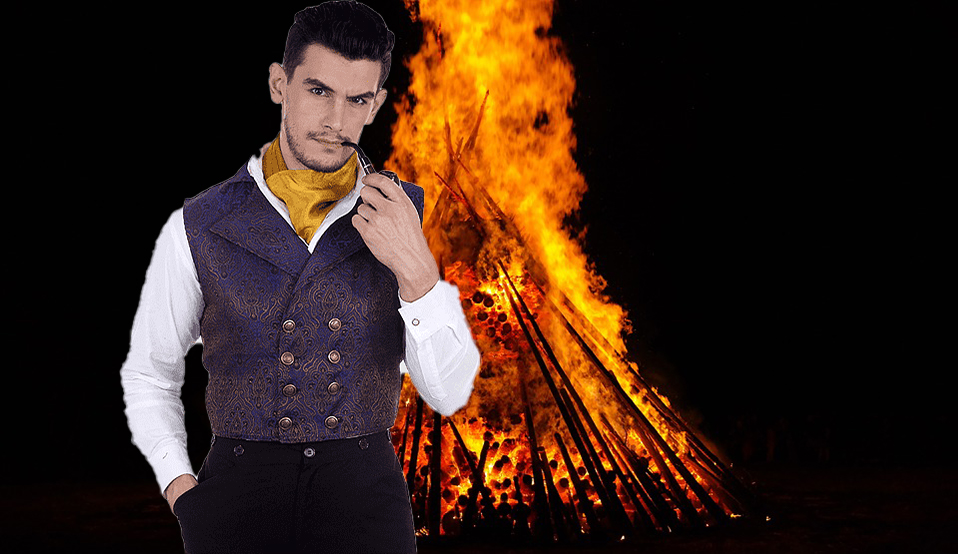 By: Thaddeus Ewing
NAHANT, MS—Authorities and onlookers expressed disappointment Thursday evening after a condemned arsonist seemed to relish in his public immolation. A frustrated audience looked on with visible anger as serial arsonist Raymond Lee O'Leary, 34, stood with a visible erection while he was burned at the stake in the Nahant town square. O'Leary, who pleaded guilty to 127 counts of arson in his trial, was sentenced to death by burning in December of last year. 
Excited onlookers who arrived in town square to watch human lives get snuffed out before them were dissatisfied when O'Leary failed to beg and plead for mercy. Several attendees described O'Leary's excitement as "total bullshit."
"At first I couldn't tell if he was screaming in pain or moaning in pleasure. Then, right as the flames enveloped him, he yelled, 'It's just like my dreams! I'm your naughty little candle boy, Daddy!' and that really took me out of it," said onlooker Jack Ketch.  
"It's really disgusting. That pervert ruined my oldest boy's first public execution," said Hezekiah Lewden, whose son Cyrus wore a foam executioner's hood to the event. "You're just trying to have a classic day of father-son bonding, and next thing you know, you've got to explain what 'I'm fully engulfed and fully torqued!' means."
Lead executioner Clement Woodbury acknowledged that the burning did not go as planned. "You never want to see the condemned full-on blasting off in their britches," said Woodbury. "It was hilarious on paper, but our mistake was clear almost immediately. Burned up before we could switch to a good ol' fashioned drowning. He would have hated that."
Despite frustrations with the O'Leary burning, the rest of the afternoon was met with audience acclaim. The beheading that immediately followed the removal of O'Leary's charred, priapismic corpse was considered by many to be the highlight of the day. Onlookers praised the pre-guillotine whimpering of bigamist Archibald Bailey as, "pathetic, hilarious, and deeply satisfying."