Jimmy Hoffa Makes Triumphant Return To Society On FOX's The Masked Singer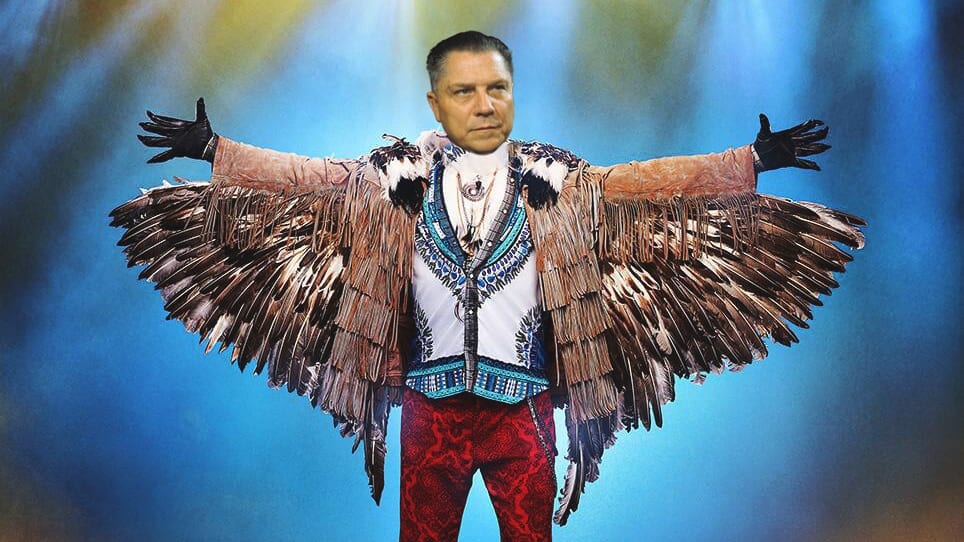 By: Maximilian Stolte
The American labor union leader and grown man who still went by Jimmy instead of James had been missing for 44 years and was declared dead in absentia at the hilarious age of 69. The worker's rights bad boy shocked the world once more on this week's episode of The Masked Singer. His re-appearance has blown the mind's of conspiracy theorists and historians alike as his disappearance was just a ploy from television producers who were somehow both very patient and ahead of their time.
Hoffa, dressed as a giant bird, sang a lackluster rendition of Dido's classic song "White Flag" to an unsuspecting American audience and some C, possibly B-list celebrity judges. Once forced to reveal his identity, Hoffa looked directly into the camera and exclaimed, "I'm baaaack!" After more than 4 decades of isolation in Northern Alaska, the older and wiser man proclaimed, "My friend's and family are mostly dead, I missed my kids growing up, but it was worth it to see the look on Ken Jeong's face, who was a mere child when I went into hiding. Nick Cannon couldn't believe it when I took that mask off and his hero was alive after all those years."
Backstage, he went on to explain that his disappearance was just a clever ruse to throw off judges on what would 40 years later be a hit reality television competition. "I didn't even fully understand the idea of a television program with audience participation and voting. I don't really like singing. But I was taking some heat from the mafia and US government so I says, 'Sure, I'll hide out for a while.'"
The now 106-year-old Hoffa is still quite active in American political discussion online. He has several handles on Reddit where he shares his current views, his most popular being BernieBro4Ever and ComradeJimmy69 which are both very active in the subreddits /r/communismporn, /r/tradeunionmemes, and /r/impretendingtobedeadbutamactuallyalive.
In response to The Irishman, Martin Scorsese's biopic that according to Hoffa "missed the mark", the elderly Hoffa said, "I think they could have got someone sexier to play me. Channing Tatum or Orlando Bloom would be fine. Timothée Chalamet even. He seems hot right now." Hoffa then popped two Viagra's and hit the bars looking to make up for lost time and hopefully find love again, even if for just one night.