IBM's Watson To Compete In American Ninja Warrior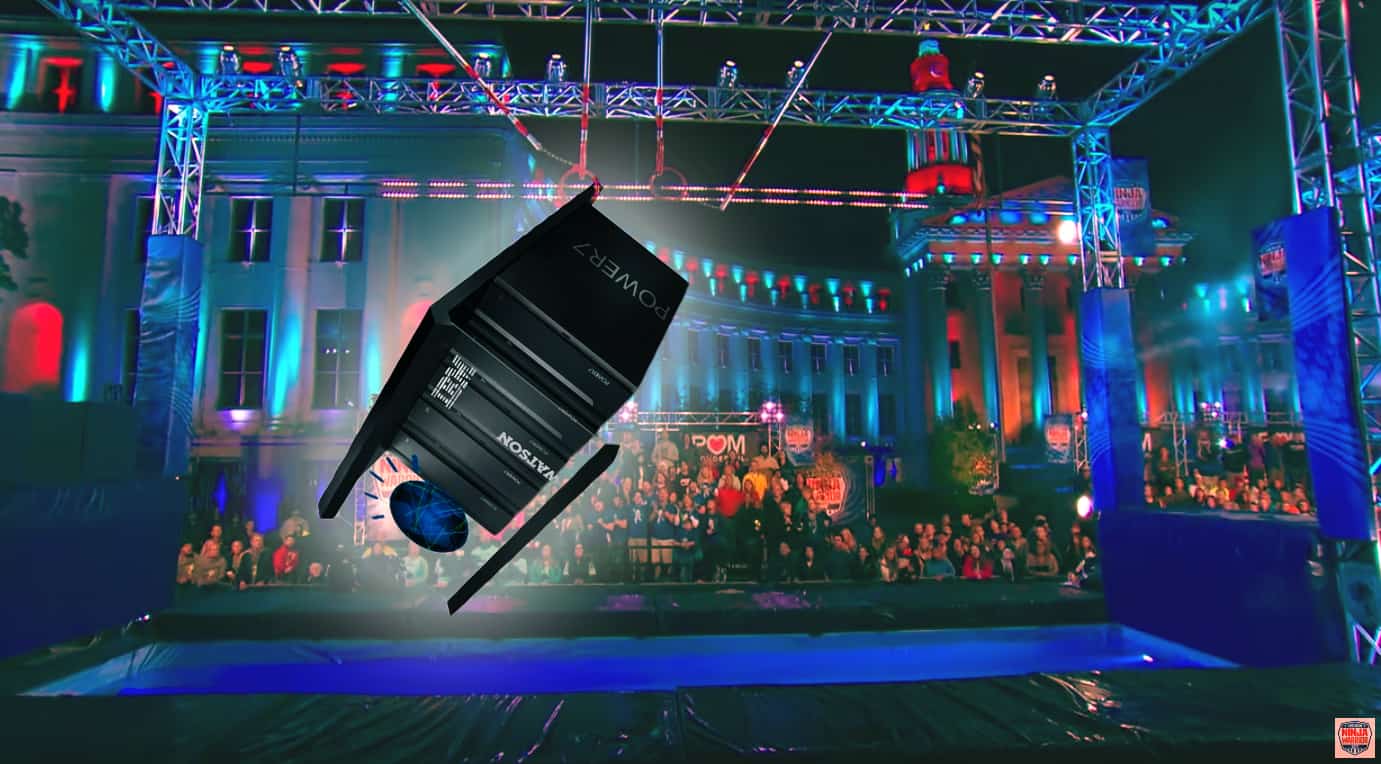 By: Jake Dierksheide
SILICON VALLEY, CA – After a successful bout as a contestant on the popular game show Jeopardy, IBM's Watson will return to television on this season of American Ninja Warrior. The natural language processing computer will be put to the ultimate test as it takes on one of the most grueling obstacle courses every designed. This will be Watson's first game show appearance since it was able to successfully unseat Jeopardy all-star Ken Jennings in 2011, so the question on everyone's mind is: will Watson be able to follow up its previous victory.
In a statement to the press, IBM has has shown complete faith in their machine. For the past 7 years the company had invested more than $43 million dollars in training the computer on old tapes of the ANW series, allowing it to learn every intricacy of the obstacle course, from the Warped Wall to the Doorknob Grasper. "Our machine is prepared to analyze and understand the complexities of any course they might throw at it better than any human ever could."
Watson has been outfitted it with the latest in digital shape recognition software as well as a pair of neon yellow Puma soccer shorts to give it everything it will need to compete among the other Ninja Warrior hopefuls. IBM has also built a home Ninja Warrior course in their backyard for training purposes, although the machine has yet to be seen completing it successfully,.
The world's sole 'American Ninja Warrior', Isaac Caldiero, was less than confident in Watson's abilities. "This is a classic case of man vs. machine," Caldiero stated, chalking up his hands as he prepared to dig into a southwest salad, "and I believe we will once again see that there is no match for the power of human ability…I ain't no Ken Jennings bitch" he added.
When asked to respond, the development team behind Watson simply stated: "Please can we just use our machine to cure leukemia?"