Ariana Grande Hosts First Adult Baby Beauty Pageant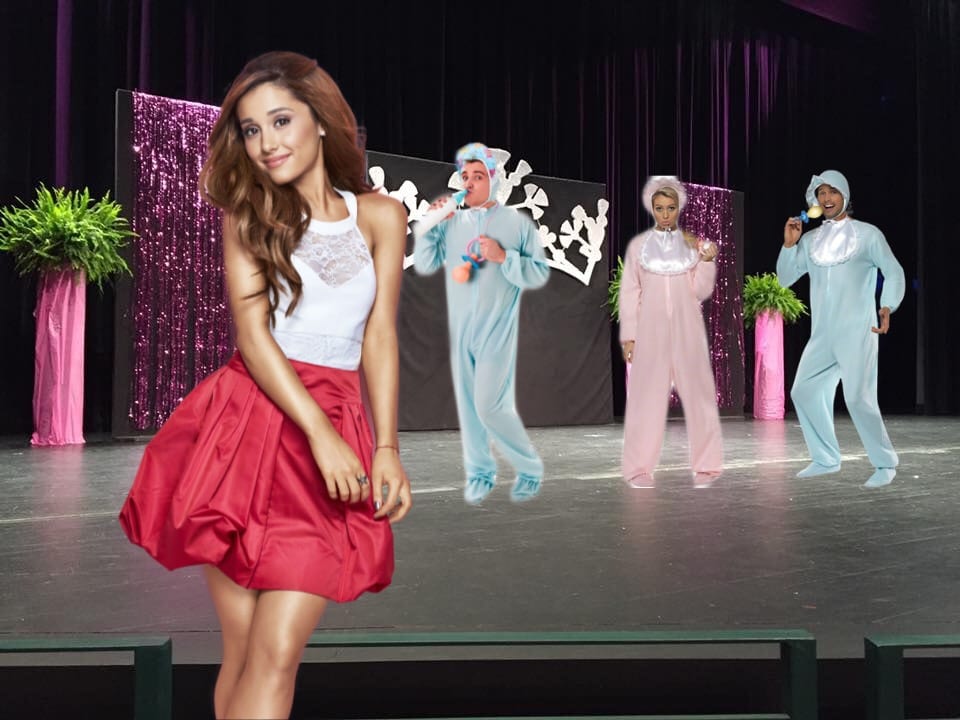 By: Amber Autry

Being an adult baby is not all about sex. At least that's what America's favorite and sexiest adult baby Ariana Grande believes and she is determined to shatter the stigma surrounding the adult baby community. After watching the True Life "I'm An Adult Baby" episode numerous times, snorting some ketamine, and consuming copious amounts of anime, Grande is sickened by the shame that comes with the culture. She says, "Yes I am an adult woman, but I like to look cutesie. I like big bows, oversized sweatshirts, and saying, 'Oh my goo goo gaaaaaaawd you guys,' when I'm excited. I shouldn't be shamed for what I like."

This is why Grande is taking a stand to normalize the culture of adult babies by producing the first ever Adult Baby Beauty Pageant. The show, entitled I'm A Widdle Winner, is currently accepting submissions and will be televised on VH1 and Nick at Night. I'm A Widdle Winner will feature the contestants modeling three different outfit changes, performing a talent, and presenting their secret weapon. Grande explains a secret weapon is something the audience wouldn't expect an adult baby to be able to do. For example, Grande shares that she manages to date non-pedophile adult men who repeatedly comment on her sex appeal even though she acts and dresses like a toddler.

The winner of the competition will receive a lifetime supply of diapers, ten dollars, and a whole bunch of candy of their choice. Grande hopes this competition not only instills confidence in adult babies to be themselves but she also has a bigger vision. "I want some of these babies to get adopted," she shares. With the stigma surrounding adult babies and the strenuous legal procedure, many big babies are on their own without any supportive parental guidance or nurturing. "I want to like, change the world, one tiny outfit at a time," Grande shares.

To submit to I'm A Widdle Winner go to www.widdlewinner.net. The site requires parental permission to enter at this time.