Amazon Launches New Service That Allows Prime Members To Ship Friends And Family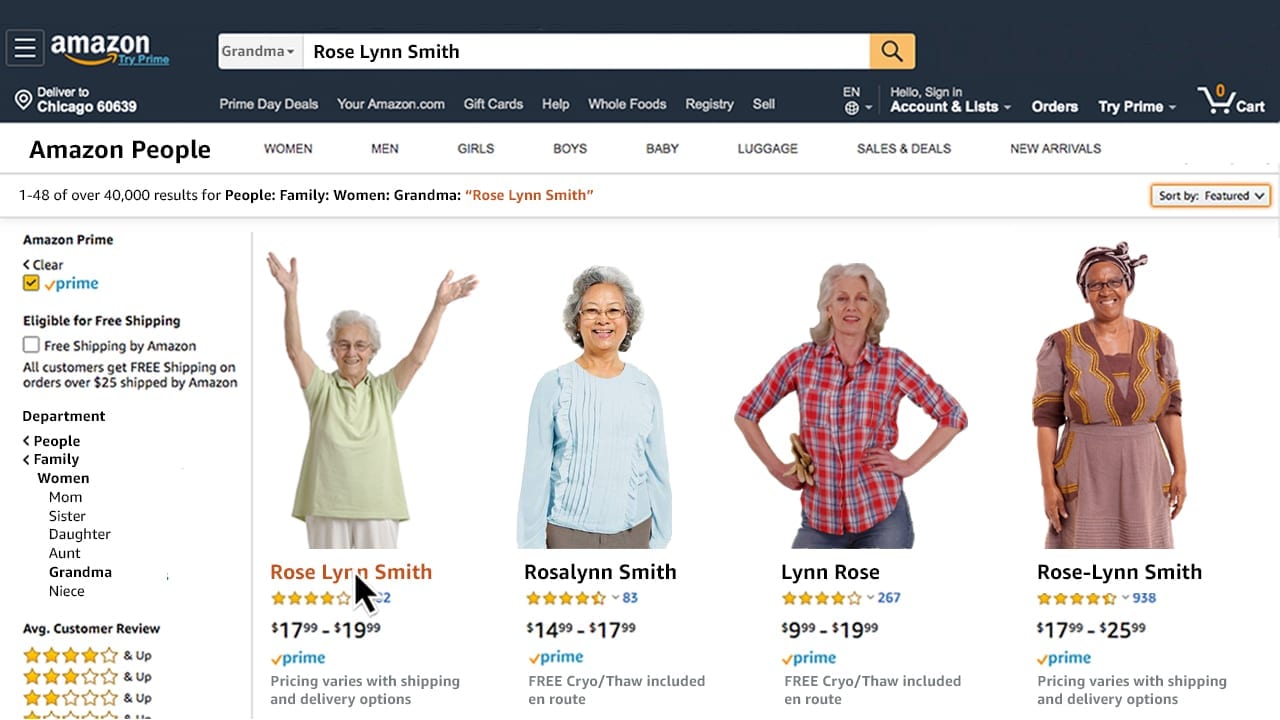 By: Philip Lindsey
SEATTLE, WA—It was standing room only in Seattle Center's Arena where Jeff Bezos, ageless, celebrated Amazon's newest service. The newest service, Amazon People, allows Prime Members the option of two day shipping their friends and relatives directly to their door. Simply navigate to the Amazon homepage, select a friend or family member – domestic shipping only, and they'll be on your doorstep in two days. 
After acquiring the Washington Post, Whole Foods, Twitch, and Zappos, Bezos said, "I see Amazon everywhere, seriously, and my optician is at a loss. While critics of Amazon question the legality of such a service, supporters say that it will reinvigorate a sluggish federal postal service. The packaging and sending of persons motivates USPS employees to avoid being charged with involuntary manslaughter in the care of Amazon People Parcels. 
As more and more Prime Members take advantage of Amazon People there have been reports of empty boxes being delivered, missing persons, and expired loved ones. "I ordered my grandmother on Tuesday and by Thursday there was a parcel on my porch. Instead of introducing her to my partner we had to go pick out a coffin," testified Gregory Heff, 32, in an online forum.
Eli J.D. Knight had this to say, "It was an honest typo. I ordered my sister Sufe Knight but instead I accidentally broke Suge Knight out of prison. Ugh."
There have also been unconfirmed reports of Amazon personnel bagging people in the night and running their orders off the road during rush hour. "This one guy had his Amazon truck all torn up with the engine showing when he tore through our cul-de-sac. He was spitting gasoline on the engine and screaming about how the day was beautiful," wrote Samantha Kester, 53, in a Facebook post.
Bezos brushed off these and other comments as irregularities and went on to highlight how Prime Members will be able to access loved ones from a variety of secure Amazon Locker locations that include refrigeration and are available in vertical or horizontal styles. 
Supporters point to the multitude of amenities for purchase as proof that Amazon takes the transport of humans seriously. Meals, water, wifi, tablets, catheters, colostomy bags, air holes, cryogenic freezing and thawing (suggested for perishable family members like babies and seniors) and a wide variety of other amenities and surgeries can be purchased en route. And if you order through the AmazonSmile website 0.5% of the cost will go towards shipping broken families back together. The initiative will place homeless persons, individuals with fewer than one hundred followers on instagram, and those who buy single serve frozen meals into a sustainable community of like minded people.