Advanced Reading Seven Year-Old Bursting With Potential For Online Radicalization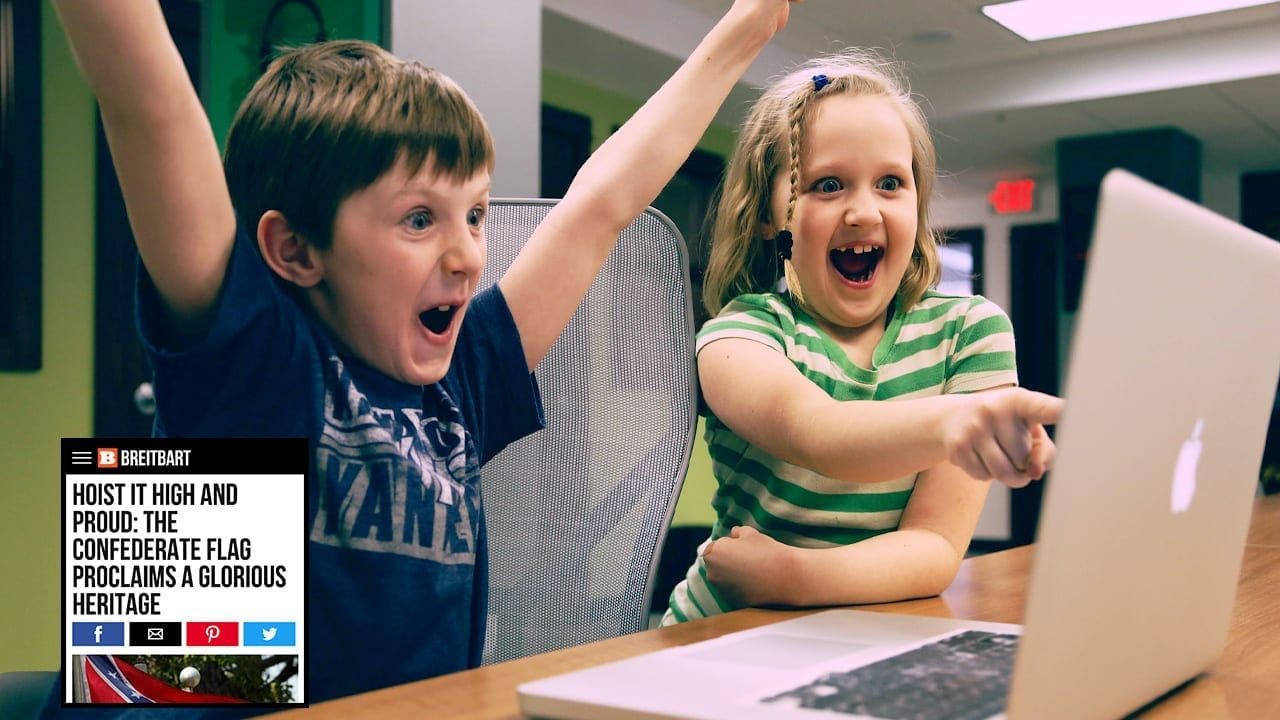 By: Simon Tessmer
CHICAGO, IL—Grant Wilson, an adorable second grader recently placed in an advanced reading group at The Nettelhorst School, is bright-eyed and bursting with potential of online radicalization. Whether it's extreme far-right groups or homespun anti-vaxxers, Grant's early grasp on independent and dependent clauses makes him a promising fit for social isolation and getting caught up in toxic web forums.
"On day one when we read aloud passages from Because of Winn-Dixie, I could tell Grant's comprehension was head and shoulders above the rest of the class," said Nettelhorst teacher Judy Belanger. "It's a real treat to teach someone so capable of falling down a 4chan rabbit hole and getting convinced sexism is women's fault."
We visited Grant's classroom during free time on a Tuesday afternoon, and spotted him preciously drawing in the room's corner. After we asked to see his artwork, he bashfully lifted his paper and revealed a remarkably accurate rendering of Pepe the Frog branding the word 'cuck' on Chris Hayes' chest.
Grant's parents, Don and Mara Wilson, both take pride in the limitless possibilities of their son's future radicalization. "We just wish our boy the most success in following the government-sanctioned path for American children of his intelligence level," said Mrs. Wilson. "Whether that's militantly following QAnon or promoting mass murder as an 'involuntary celibate,' we'll be absolutely thrilled to watch him flourish as one of today's mainstream youth."
While we spoke with the Wilsons at Evergreen Park, Grant tried and failed to get his peers to play his favorite game: reenacting the Pizzagate standoff. Dejected, he returned to our park bench and stuck his nose in a copy of Gary Paulsen's Hatchet.
"Promising students like Grant are the reason I love my job," said Nettelhorst Principal Paul Vandercook. "Seeing the spark of intelligence in a child's eyes, and knowing he's likely to wander on Breitbart and become rabidly anti-immigrant, is worth more to me than any salary."
Though Mr. Wilson says he always knew his child was special, it wasn't until Grant's seventh birthday celebration that he was sure the little guy would go on to big things. "All he asked for was a Reddit account and a Ben Shapiro 'Facts Don't Care About Your Feelings' baseball cap, and I knew he had a bright future of hating minority groups and alt-right demonstration ahead of him."