A New Era: Everyone Jerking Off To Frasier Now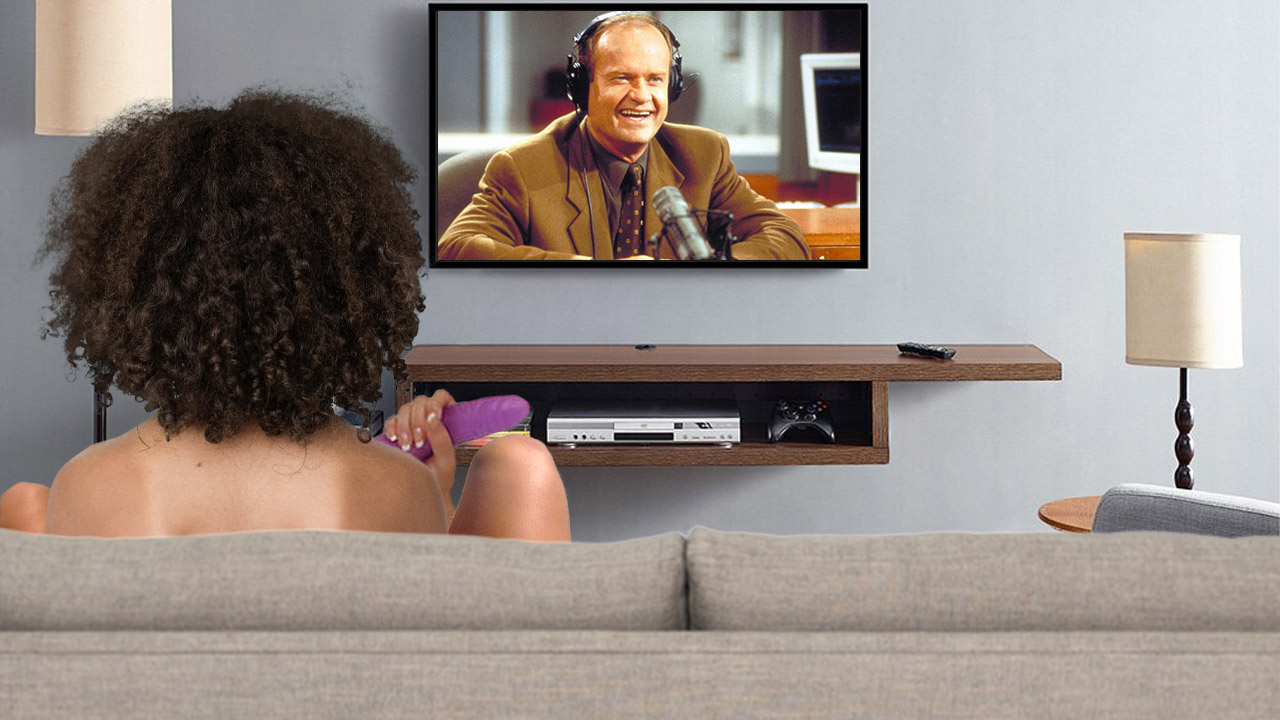 By: Tevie Guide
EARTH—Pornhub is seeing a massive decline in users over the past 48 hours as Netflix has siphoned their target demographic and become the number one streaming service for satisfying ones erotic urges. Coming in at number one asset in the spank bank? None other than Frasier.
This comes as no surprise to us at Daily Beat as Frasier has something for everyone. If you're into mature stuff there's Marty Crane, scantily clad in a house robe equipped with a cane for spanking. Say you're into something a little more hardcore. The riveting and raunchy Roz has you covered. Undoubtedly the crowd favorite however is Niles Crane with his boyish charm and juicy apple ass, not to mention his throbbing monster hog.
The classic sitcom's rating has jumped from 3.8 stars to a perfect five and viewers comments have come to resemble a 60-year-old man using Facebook who isn't quite aware that everyone can see his comments. One Netflix user, Daddycake63, commented, "The station manager is beautiful. Very sexy. I would pleasure her fully with my hard member." Others left comments such as "Show bobs" and "MMM milky boobs yum!"
Watching under the profile Mom/Dad ONLY, Marvin Pullman and his wife have spiced things up in the bedroom and are tossing each others salads and scrambling each others eggs like never before. "The ever elusive Maris is by far the most difficult, yet satisfying nut to bust. Just imagining what she looks like and having her humiliate and emasculate me is so hot," he told his coworkers on Zoom completely unprompted. "I would let Bulldog pulverize this pussy," his wife chimed in from the kitchen.
While some deranged perverts are undoubtedly whacking to Eddy, the lovable, rambunctious Jack Russell Terrier or the inappropriately aged high schooler Frasier forced Roz to date, we know that most people are doing the three knuckle shuffle to one of Frasier's many, legally aged, human sexual conquests. It has been widely agreed upon that even with all the lust coursing through our homes, all the hormones virtually ricocheting off the walls, no one was self-servicing to Frasier.
Check out previous Daily Beat pieces here: