6 Dogs That Did Not Go to Heaven and are Burning in Hell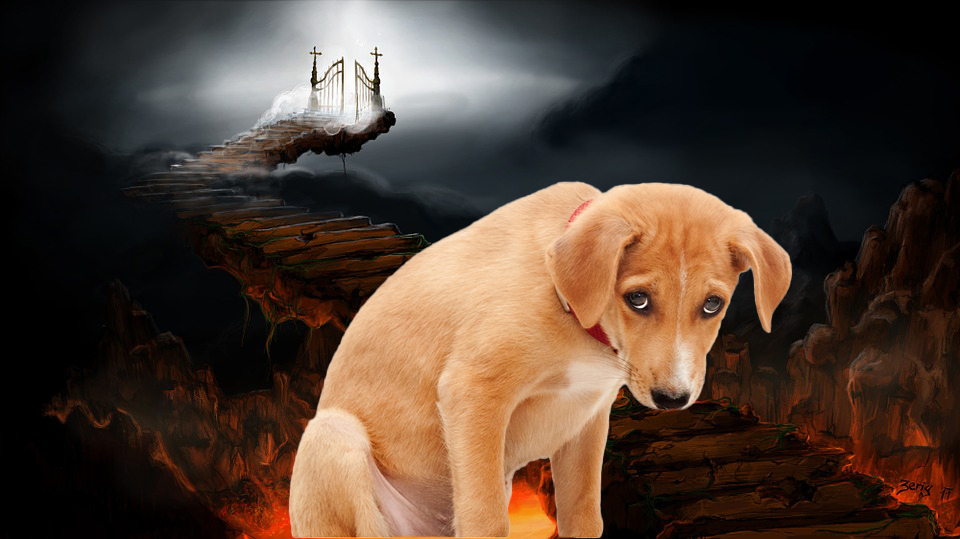 It's hard to say which came first, the saying or the movie, but either way All Dogs Go To Heaven is a lie in practice. There are in fact a number of dogs in hell right now paying for what they've done. Here is a smaller number, 6 to be exact, of those dogs.
Cujo – He killed, like, a bunch of people. Are you really surprised?
Scooby-Doo – A crime-solving dog seems like he would earn his place in heaven. Most fans don't realize that Scooby's well-known manner of speaking is not his natural voice, but actually his way of making fun of those with speech impediments. He was also notorious for being incredibly drunk when meeting Make-A-Wish kids.
Rodney – This one was a real sick fuck. He was a service dog for the blind who would lead his owners onto busy highways. Thankfully, he got a taste of his own medicine after being hit by a PT Cruiser.
Bella – She was a total kleptomaniac from the moment she could walk. It quickly grew from small toys at the pet store to full-blown armed robbery. Her stealing and aggressive atheism were not a good look at the pearly gates.
Sadie – As the leader of an extremist cult known as "The Pups of The New Age," Sadie was responsible for the deaths of over 20 dog followers and 3 K-9 units. After being taken into custody, she was "put to sleep" by firing squad at a farm upstate.
Marley – Apparently "Marley and Me" did not have Marley's death written in. Marley took her own life after spending too much time with Owen Wilson.