Zuckerberg Releases Nightmarish Trove Of Trump Dick Pics In Failed Attempt To Win Back Public Support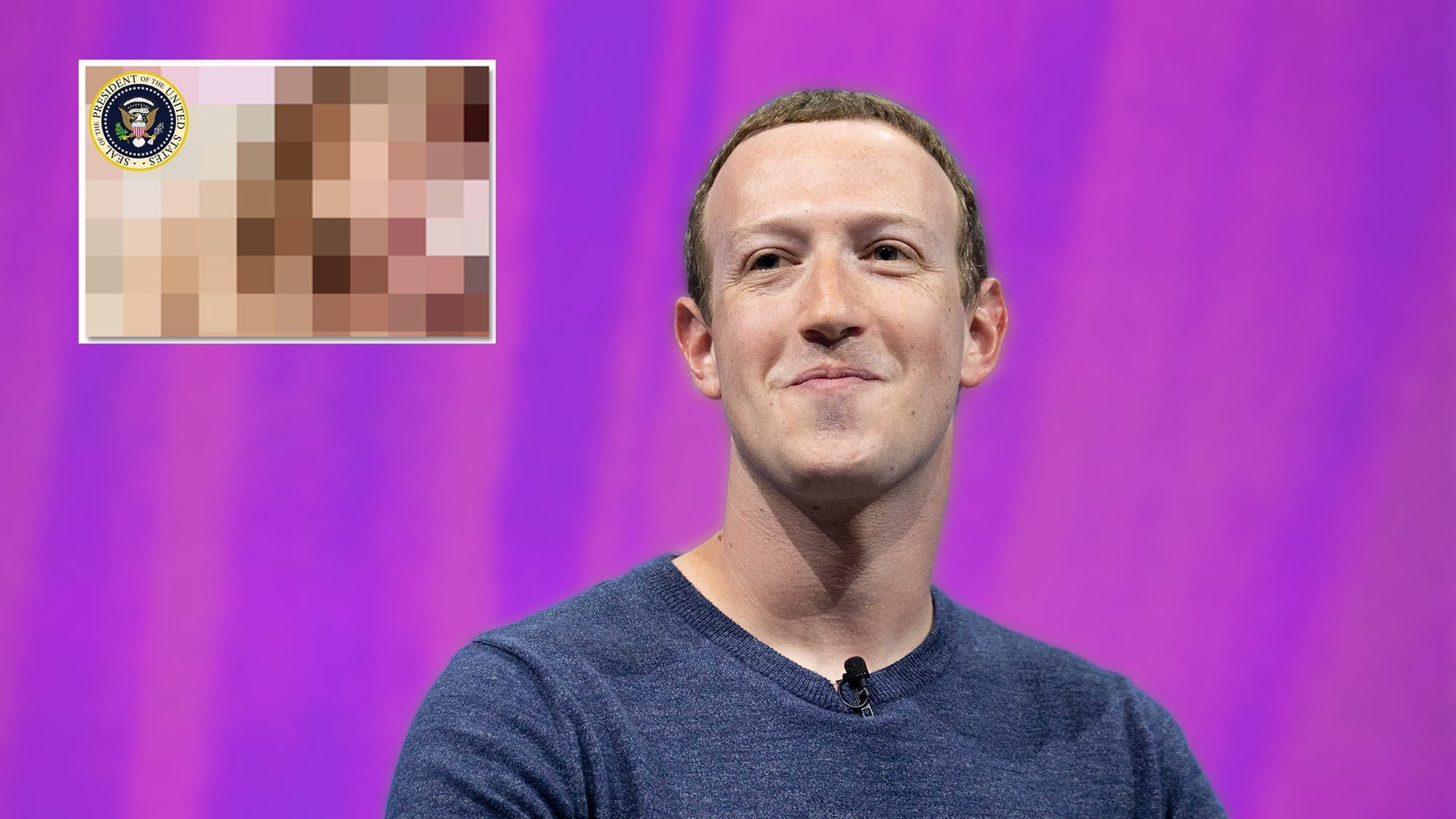 By: Simon Tessmer

PALO ALTO, CA—Facebook CEO Mark Zuckerberg has released thousands of photographs of the president's ugly penis in the hopes of capitalizing on anti-Trump sentiment and improving his public image. Despite tepid, perfunctory support from the Men's Rights Activism movement, Zuckerberg has earned near-universal criticism and embroiled the globe in debilitating nausea.

"Our data from the past year indicated a widespread interest in Donald Trump's sexual transgressions," Zuckerberg explained in his home office. "The terms 'Trump' and 'penis' appeared in users' texts, emails, and phone conversations at a markedly increased rate since Stormy Daniels' book was published. Following the evidence, it was clear I could earn back the public's trust and support by sifting through our archive of human personal information and publishing every image of Donald Trump's toad-like penis."

Within minutes of Zuckerberg posting the photo album, titled 'Presidential Prick Neither Grows Nor Shows,' to his personal Facebook page, it received 2.5 million 'weeping' reactions and comments such as "it's like someone sculpted a pig's tail out of my grandmother's excess skin."

We found the only public statement of support on the subreddit The Red Pill, reading "Though us Men's Rights Activists can agree Zuckerberg's decision was an alpha move, the horror of our president's Quasimodo naked mole-rat dick and balls has caused a sea change in our ranks, and membership has dropped precipitously."

U.S. politicians across the aisle have condemned Zuckerberg for his complete disregard for human decency, with Senators Kamala Harris, Cory Booker, and Bernie Sanders issuing lengthy statements calling the photo album an "immoral bridge too far." Ted Cruz went further, releasing his own set of penis pictures in an apparent display of solidarity. "You're not the only man suffering from a mysterious green ooze, Mr. President," wrote the Texas Senator.

The world economy continues to suffer a disastrous downward spiral in the hours following the photos' release, an effect experts blame on an unprecedented global pandemic of physical revulsion. Pre-sales for Clorox's upcoming "Ocular Bleach" have skyrocketed, and the UN is set to prosecute the Facebook CEO in a Nuremberg-style trial for his unambiguous crime against humanity.

When asked to respond to his inevitable indictment, Zuckerberg paused. "I started Facebook in 2004 from my college dorm room, and my goal then was the same as my goal now: to bring people together. And along the way, I made some mistakes. I mined personal data, disintegrated world democracy, and showed the world that Donald Trump's penis looks like if a single Pez combined with a rotting squid in the machine from The Fly. That was wrong. I see that. And I hope the world can forgive me."