Word Brothel Endorses Michael Bloomberg! Unrelated, Bloomberg Pumps Word Brothel With Huge Cash Injection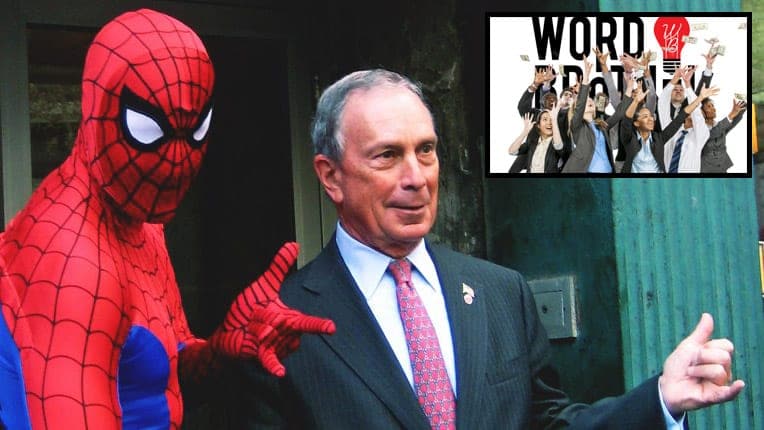 As media content gets awesomer with the help of advertisers, click-driven news, and private corporate ownership, Word Brothel has recently found itself left in the dust of its peers. Entities like The Washington Post, Fox News, and Mad Magazine thrive on cold hard cash, which allow them to pump out super clickable Facebook news feed items on a daily basis. In order to compete in the current landscape, we have accepted an offer from Michael Bloomberg to plunge a giant wad of money into our bank account.
To address any of our readers who may find this exciting new source of revenue a tad dubious, we ask kindly that you cool it. First, and most importantly, everyone is doing it. Nothing can be that bad if it's done on such a large scale. Second, we promise that our reporting will in no way be impacted or biased toward Mr. Bloomberg's expertly run campaign or his thriving business acumen. Third, we officially endorse Michael Bloomberg for the 2020 U.S. presidential campaign!
The entire staff of Word Brothel is overjoyed to let the world know how much we love the handsome and independently wealthy democratic candidate. As a glowing example of democracy operating with a full tank of DAPL gas, Mr. Bloomberg defines what every American strives to be, showing us all how one man can pull himself up by his bootstraps, make billions of dollars to buy a spot in a presidential primary, and bypass the trouble of debating less worthy candidates.
By the way, Wall Street rocks!