Who's Fucking Who? An Outline Of Which Reindeer Are Having Sex With Each Other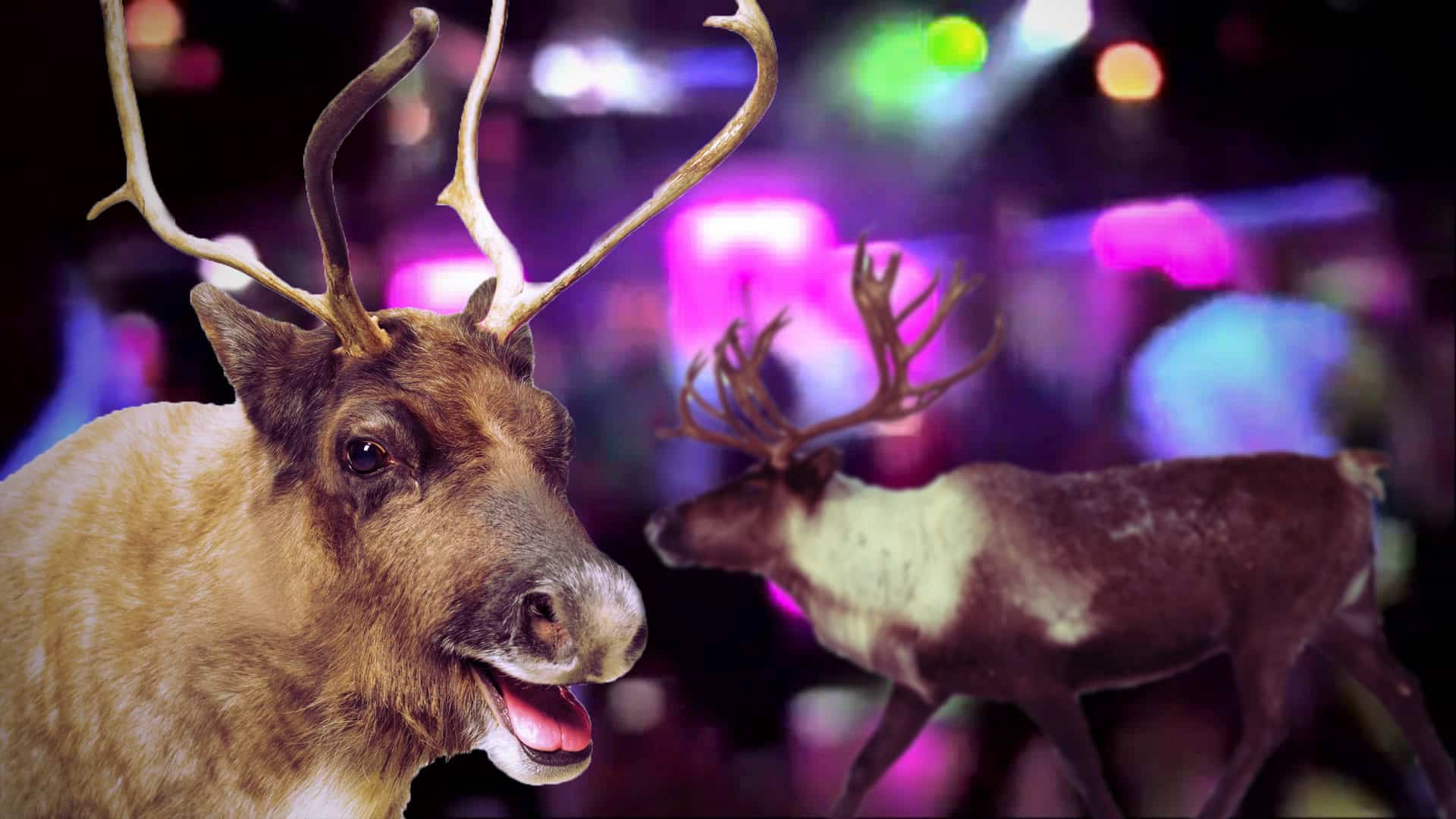 By: Maximilian Stolte
It's the most wonderful time of the year once again and celebrity gossip is at its peak! With all of the rumors swirling around, it can be hard for those out of the loop to know what is really going on. This piece will serve to dispel any false rumors and bring light to some secrets in the holiday industry that we all yearn to make public and humiliating for these stars.
Comet & Vixen
They've had an on again off again thing going on for the past hundred years, but sources say that it is one hundred percent ON this year. These two have been cuddling up hard in the stables and tearing it up in the sack this year. If you see Santa's sleigh a-rockin', don't come a-knockin' because these two are probably bumping uglies.
Blitzen & Dasher
This comes as a huge surprise to anyone paying attention. These two couldn't be any more different. They've purposely been put as far away from each other in the running order because of their constant bickering, but they do say that opposites attract. Ol' Dashy & Blitzy have been caught red handed hate fucking each other's goddamn brains out behind the workshop by an elf on his smoke break who wishes to remain anonymous.
Dancer, Prancer, & Cupid
Now this little 

ménage à trois really has the North Pole buzzing. Cupid, living up to his name, apparently set up the threesome on a night where peppermint schnapps and cocaine were plentiful and inhibitions were nowhere to be found. According to the elf in charge of giving them food, the feeding troughs were filled with a layer of reindeer secretion the likes of which he'd never seen.
Donner & Blitzen
Bringing up the rear as always is this loving duo. They've been in a committed relationship for a while now and things have admittedly gotten repetitive. Between couples counseling and a spontaneous rendezvous to the Bahamas, it seemed like nothing was working to rekindle that spark. We now know, however, that the couple is expecting a child! Looks like they found something to get back into the bone zone and we couldn't be more happy for them!
Rudolph
This poor little guy just can't seem to get any luck. The "nice guy" technique didn't work even when he saved Christmas! He tried the "bad boy" approach with minimal success as well. When he wrote in his blog about red noses and the impossible standards of beauty in the North Pole, he was further mocked and shamed. Rudolph is getting absolutely no sex and has been deemed the cuck of Santa's kingdom. 
There you have it, all of the reindeer and which of them are fucking each other. Are you happy now? Does knowing every little goddamn thing about someone who you will never meet's personal life make you feel fulfilled?