Tragic House Fire Saves Man From Zoom NYE Countdown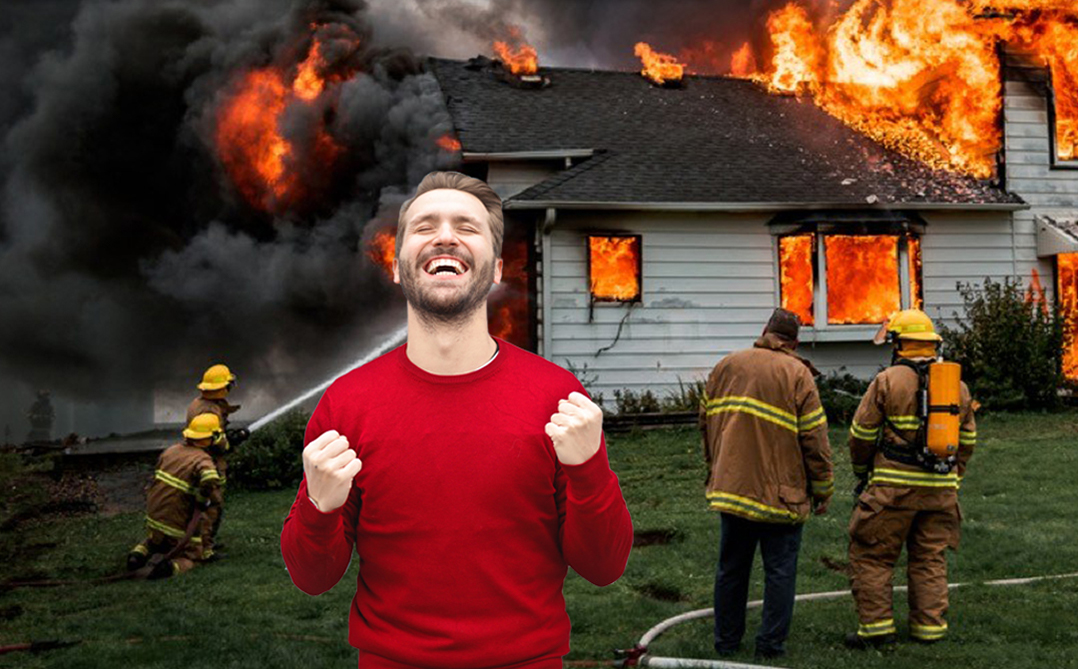 By: Andrew Mason
CHICAGO, IL—Area man Dave Kostner was getting ready for a New Year's Eve Countdown Zoom Party hosted by a coworker Thursday when his kitchen erupted in flames. Kostner said that just as he was preparing to log on, he saw flames pouring out of his kitchen. "It must have started while I was in the shower because, by the time I got out, it had really gotten going." Kostner immediately called 9-1-1 for assistance then informed his coworker he would not be able to attend.
Ronald Hill, the head of the Naperville Fire Department expressed just how devastating this could have been. "I got the call and my heart just sank. They didn't give me a lot of information, but after hearing about the party, I knew we had to act fast." Hill says his crew made it over to Kostner's home just in time, "If we would've gotten there too late, his home would have sustained serious structural damage. If we got there too early, we would've been able to put the fire out and he would've felt pressured to log on to that awful party."
Dave Kostner's wife, Paige, who was at an actual party with a few close friends, said she was incredibly relieved when she returned home later that night. "the idea of my husband narrowly escaping an awkward Zoom party with a bunch of people he doesn't really know will haunt me for a long time" said Paige Kostner.
It is still unknown exactly how the fire started but Hill says he does not suspect arson. "I've seen a lot of lives changed for the worse over the course of my career. Times like these give me hope, they remind me why I do what I do," said Hill "This was a miracle, a gracious act of God."