This Gym Backdrop Allows You To Post Sexy Selfies From Home Whether You Actually Exercised Or Not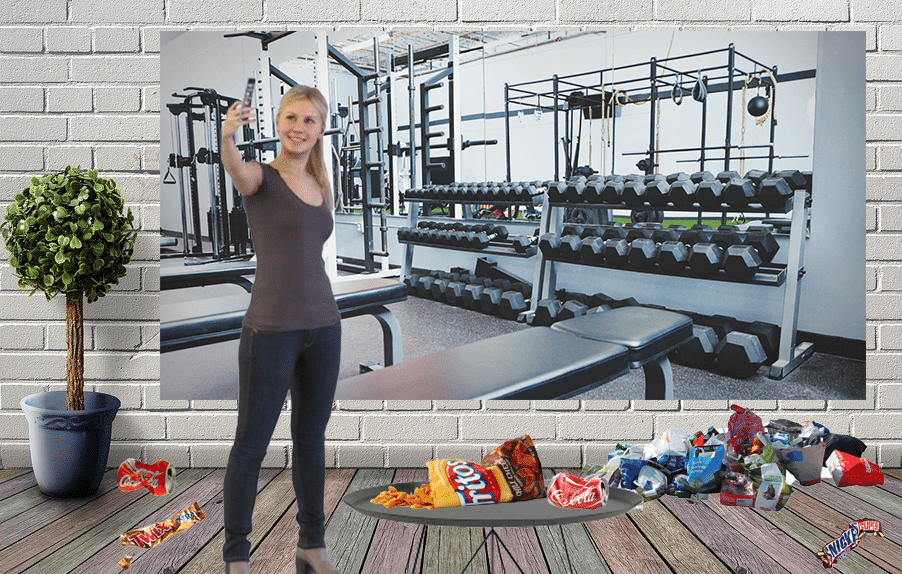 By: Brock Armstrong
CHICAGO, IL—Just in time for state-mandated stay in shelter quarantine comes the newest product for gym heads everywhere: The At-Home Gym from Instagram influencer Alicia Martin, also known as @gainsbeforebrains. This latest craze in gym innovation allows consumers to get everything they get from their gym experience in the comfort and safety of their sterile, virus-free homes (and at a fraction of the cost of memberships). 
Here's how it works. The At-Home Gym is a stunning visual backdrop that you simply place on any flat wall in your home and voila! You're now ready to take pictures just like you did at the gym and post them for your followers to see. The best part is, you don't have to endure the judging stares of the beefcakes and rail-thin cardio freaks while you take, perfectly caption, and post your selfie. 
"When I used to go to the gym and sit on the equipment while I scrolled Instagram, people used to be all like 'Hey are you gonna use that machine?' and other mean subtle body shaming things like that. Now I can just show everyone I'm sexy and fierce and feeling myself without that toxicity in my life," Sarah Jeffers said in a confusingly passive-aggressive 2-star review on the companies website. 
Self proclaimed body builder Anthony Barzden, who had just started going to the gym a month ago, said in a long-winded promotional Instagram post below a selfie, "I used to be just like you. Scrawny, pathetic, and worthless."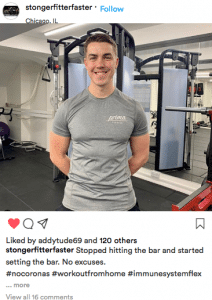 When reached for comment on how the current situation is affecting his fitness goals he told reporters, "Now that I'm in peak condition and I can skip a few days of lifting here and there. I just don't want my followers (of which has 438) to feel like I'm leaving them hanging on inspiration so I switch up the backdrop and post a little quote next to my rock-hard bod to keep them motivated."
This product is changing the way we exercise and/or exist in the vicinity of exercise equipment. It's currently out of stock as it was panic ordered as soon as states started closing nonessential businesses. While it's not essential to endanger yourself and others at the gym, it is absolutely vital that your social media following stay up to date on how hot you are and the facade that you worked hard to obtain that physique be maintained.