These Photos of Mike Pence Reimagined as Different Types of Gay Men Are Stunning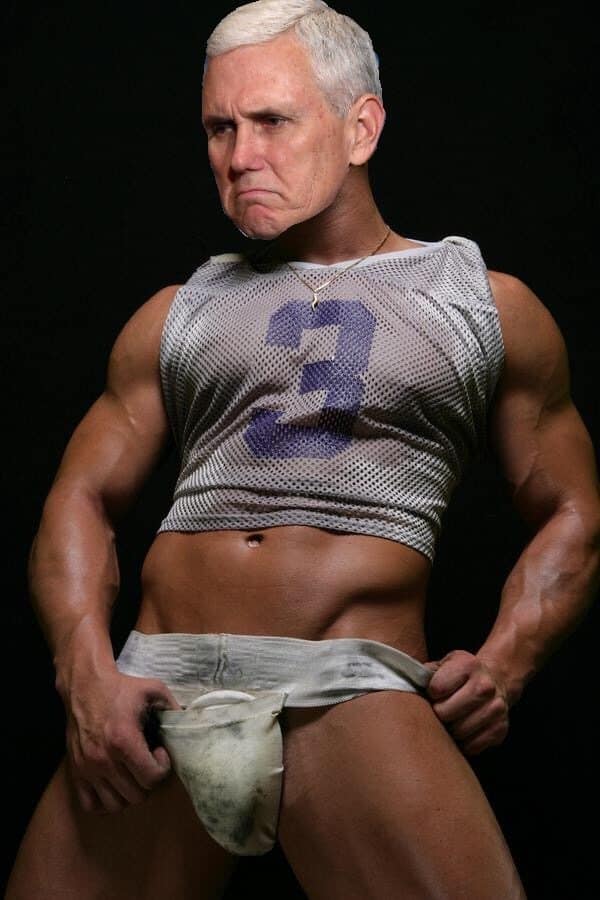 VP-elect Mike Pence is well known in the LGBT community and not for great reasons. Here are some beautiful renderings of what Pence might look like as different types of gay men and we think they are fabulous.
Bear Pence: The carpet doesn't match the drapes on this muscular love machine!

Jock Pence: This bad boy looks like he's ready to whip America into shape over the next four years.

Show Queen Pence: Politics can be a drag sometimes, but never before like this. Gorgeous!

Chub Pence: More cushion for the pushin on this Mike, but he needs to work on that tan.

Twink Pence: Even old man Pence was young once. This rendition of the VP-elect would certainly have gotten the D!

Pup Pence: He's got as much experience with gay sex as his running mate Trump does with politics, but that doesn't mean he isn't eager to explore!

Daddy Pence: The man in the picture may look old, but compared to old man Pence, he's just a young, middle-aged man, looking for a daddy to call his own.

Daddy Chaser Pence: Did someone say role reversal? Here's a pic of Pence looking for an older partner now!

Closeted Pence: Oh boy. Here's what Pence might look like if he was afraid to let anybody know that he was gay. It may be hard to believe that in 2016 anybody should have to hide something like that from society, but imagine if you will a country whose vice-president believes in conversion therapy and is against LGBT rights.