Retail Worker Named Primary Suspect In Heinous Plot To Ruin Suburban Mom's Day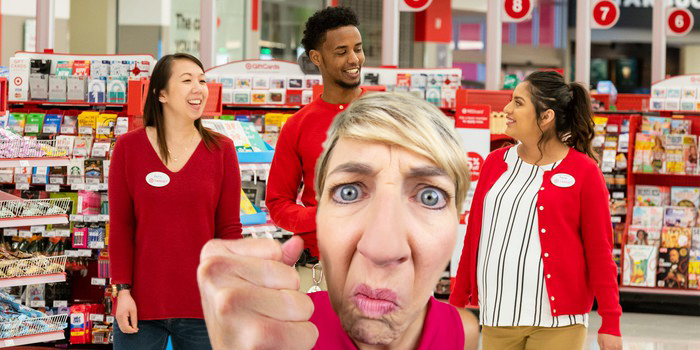 By: Andrew Mason
OVERLAND PARK, KS—An Overland Park resident and frequent Oak Park Mall patron believes she was the victim of a targeted retail plot meant to ruin her day. Trisha Mattingly was attempting to purchase a pair of boots from Nordstrom's when she says the retail worker lost her temper. 
"She should be fired immediately. I have been a loyal Nordstrom's customer for 25 years and if they take her side over a coupon that may or may not be expired then I'll find another store that respects their customers," Mattingly said. "If I wanted to be treated like crap, I'd be shopping at Dillard's!"
Trisha's daughter, Kylee, witnessed the incident but recounted it quite differently. "The cashier didn't 'wig out.' She literally just told my mom she couldn't use the coupon because it was expired and my mom threw a fit." She continued, "We were in there for 45 extra minutes so she could save seven dollars."
Mattingly shared her concern for disdainful employees of Oak Park Mall. "This year has been hard on all of us. For someone to intentionally crush my spirit like that, while I'm doing the one thing I enjoy. It makes me sick."
Mattingly doesn't believe this was an isolated incident. "After the whole debacle, I went to the Starbucks next door to help calm myself down. I ordered a coffee and the barista got my name completely wrong! I was the only one in the store and he looked at me and said, 'mobile order for Paul?' They were definitely in cahoots. I took that coffee and threw it right back at them!"
Mattingly says she will be taking a break from in-person shopping and will do most of her shopping online for the next few days, putting many customer service agents at risk.