Regretful Easter Bunny Announces Eggs Will Be Limited To Curbside Pick-Up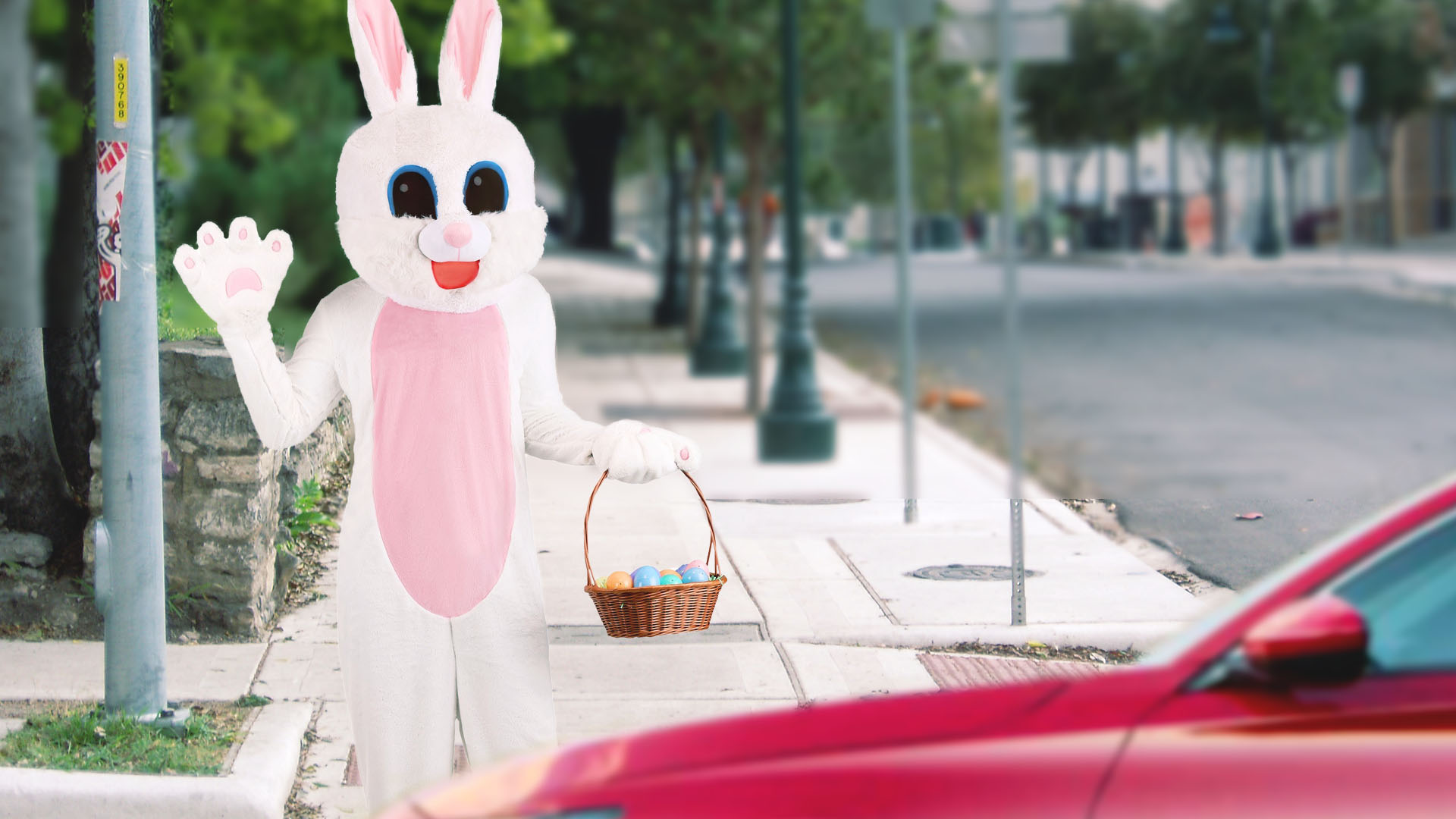 By: Pascha Kyriaki
SEATTLE, WA—In a tearful press conference on Good Friday, the Easter Bunny announced from his bedroom webcam that due to the ongoing COVID-19 epidemic, he will be forced to change his business model to touchless curbside pick-up to minimize risk of infection.
"It's with a heavy heart that I must make drastic changes to my Easter delivery service," said Bunny, who addressed the media clad in a lavender bow tie and periwinkle hazmat suit.
"Due to childhood Myxomatosis, I am classified as a high risk individual. And after discussing with Mr. Anthony Fauci, my business advisor and my wife Harriet, I've determined that going house to house hiding the eggs I've laid would be unsafe for both me and for the children." 
"I will be offering a limited list of services this year for curbside pick-up from my Easter headquarters under the giant fuschia mushroom in the Enchanted Glade," said Bunny between long, gasping sobs. "I realize this will be inconvenient for a lot of families, but I will do my best to spread Easter cheer to as many children as possible from a safe distance. There will be hide-it-yourself egg hunt kits available, along with a limited menu of treats and goodies."
Bunny went on to explain that supply chain shortages have further complicated this season's egg and basket distribution, forcing Bunny to external sources for his treats and baskets. 
"I was able to get a whole bunch of off-brand jelly beans on eBay, and they're only mostly licorice flavored. Santa gave me a great deal on some of last season's candy canes, and the tooth fairy gave me a huge pile of baby teeth," said Easter Bunny. "They're going to be some unconventional Easter baskets. Well, not exactly baskets. More like gently used mop buckets. But the spirit's still there."