Lightning Bug Crushed While Flashing 'I Come In Peace!'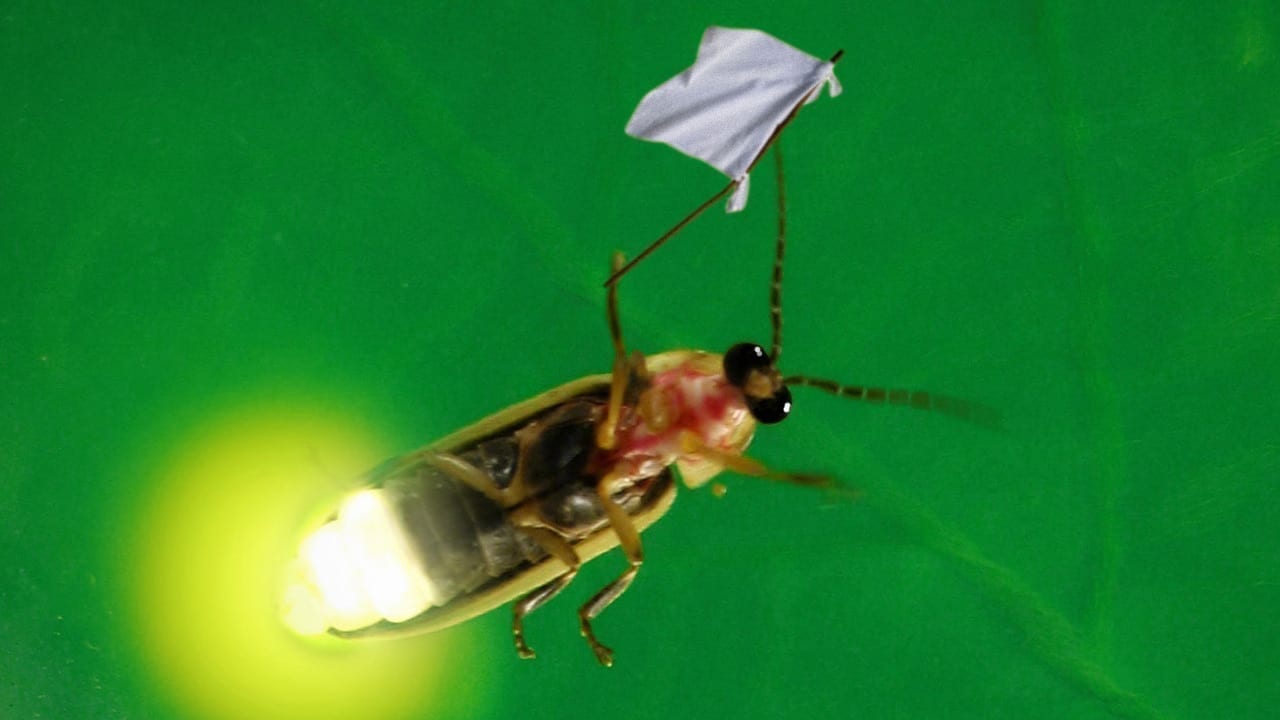 By: Mike Maxwell
Door County, WI—For the last time this Summer, the annual Reynolds family reunion settled on the Midwest's Malibu, Door County Wisconsin. Generations have taken to the resort village in the twilights of summer to water ski, grill, and stay up late into the night while trying to simplify life.
For the last time this Summer, the young generation of Reynolds hit the lake dock with a new found confidence and awareness to their parents sabbatical from enforcing manners. As the moonlight glazed the lake, the shrieks of seven kids under the age of six shot the nearby wildlife from comfort to 'red alert' level in Minnesota. Suddenly, little Kevin Reynolds saw the night's sky pop with green flickers of bug bottoms.
"I turned around and there were a whole bunch of these amazing little bugs with green butts. I knew I needed to crush them immediately!" Kevin confessed. His first few swipes came up empty but local dogs confirmed the shrieks of the fluttering lightning bugs. Soon thereafter, Kevin's cousins joined in the compounded assault on innocence.
The parents remained sedated by a cooler of macro-beers and sangria leaving the lightning bugs to fend for themselves. The bugs gathered in their 'attention-seeking formation' which from the perspective of a six year old human, is a bull's eye. It was quickly discovered that an assault from one kid is survivable but when there's a band of misfits drunk off icy-pops and curiosity, tragedy is imminent.
Kevin managed to gather his hand/eye coordination (much to his father's pleasure), and land a couple cracks on some lightning bugs. The hits were non-fatal and only inspired Kevin to land harder hits as they reversed direction from his flip flop swipes.
Verna, lightning bug team lead, noticed that Kevin had landed a significant crack on one of her little buggers. 'I called the group to reform and noticed left on the dock was Ezra. He was stunned and began flashing his distress signal. We use Morse Code (I know, I know but it's what works) to signal peace or I come in peace!'
Little did Ezra know, Kevin is a struggling Cub Scout and his Morse Code is for crap. As Ezra flickered 'I come in…' and the young heir to the Reynolds landed his T-Rex covered flip flop directly on Ezra and with the natural instinct to be gross and cool, slid what remained of Ezra's glowing mystique across the dock plank.