I Wanted To Fuck Anthony Fauci Before It Was Cool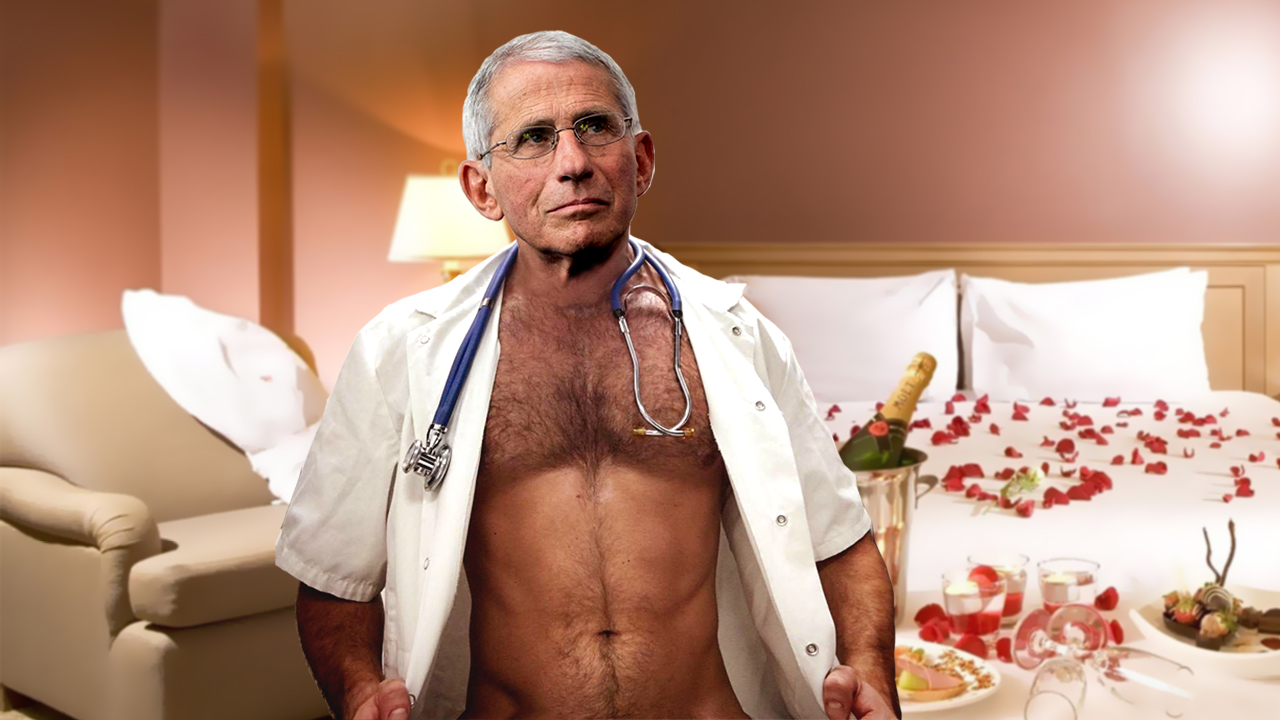 By: Simon Tessmer
It's a quiet night in Okemos, Michigan. Fireflies glow. Crickets chirp. The year is 2009, and I lie in my bed struggling to sleep, when a muted voice drifts into my room. Firm, raspy. Confident. My heart pounds. My stomach crowds with butterflies. Something is happening in my body. Something new.
I am twelve years old, and overhearing Anthony Fauci describing the H1N1 crisis on CNN is causing my sexual awakening. 
Cut to 2020. A different virus has emerged, but not the one you're thinking of. It's everywhere, in tweets, medium articles, talk show segments … it's the American public finally seeing the National Institute of Allergy and Infectious Diseases director's supreme fuckability. 
To you all, I say: back off.
Doctor Anthony Fauci has been my comfort food, my romantic ideal, my always and forever hall pass, and now you fake fans are in my house, lusting for The Fauch? Nuh-uh. 
You don't know the meaning of wanting to fuck Anthony Fauci. 
Were you bullied relentlessly for making your own "I [heart] Tony" t-shirts in middle school? Were you abandoned on prom night for drunkenly asking your date to whisper the complexities of the AIDS crisis in your ear? Have you spent years honing your photoshop skills to seamlessly put Dr. Fauci's face on nude celebrity torsos, such as Kevin Hart and current day Al Pacino?
I seriously doubt it. 
During my gap year, I moved to DC and volunteered for the NIAID to lay the groundwork for a real, emotional bond with Anthony. And it worked, for a time. We shared laughs in the office, he gave me a nickname ("Vacsimon"), and I could permissively touch his shoulder … but everything crumbled when he came to my apartment for coffee while his wife was out of town. In my hubris I forgot to clean up, and he entered a man-cave plastered with his daily schedules, newspaper clippings, maps, public and private photographs of him, red string, and poetic odes scrawled in dense handwriting.
His restraining order may last a lifetime, but my love burns eternal. 
I'm sexually and romantically obsessed with Anthony Fauci because he saves lives with his mind. He's nerdy, quiet, and small, and he's led the world's greatest superpower through countless epidemics and health scares. No else lives up to that. And that's why I'm begging him to split me sideways with his 5.72 inch (while flaccid) penis. 
On the outside it may seem like my commitment to Daddy Fauch has ruined my professional and personal life, and that might be true. But we can't control who we love. We can only control what we do about that love, and for that reason I regret nothing. 
So America, please stop wanting to fuck Anthony Fauci. My identity is not a passing fad. It is the blood in my veins, the spark in my soul … I will yearn for Tony's touch until I die, and I'll never have antibodies for that disease.