Got 'Em: Drumpf Must Resign After Improv Team Torches Him In Last Night's Set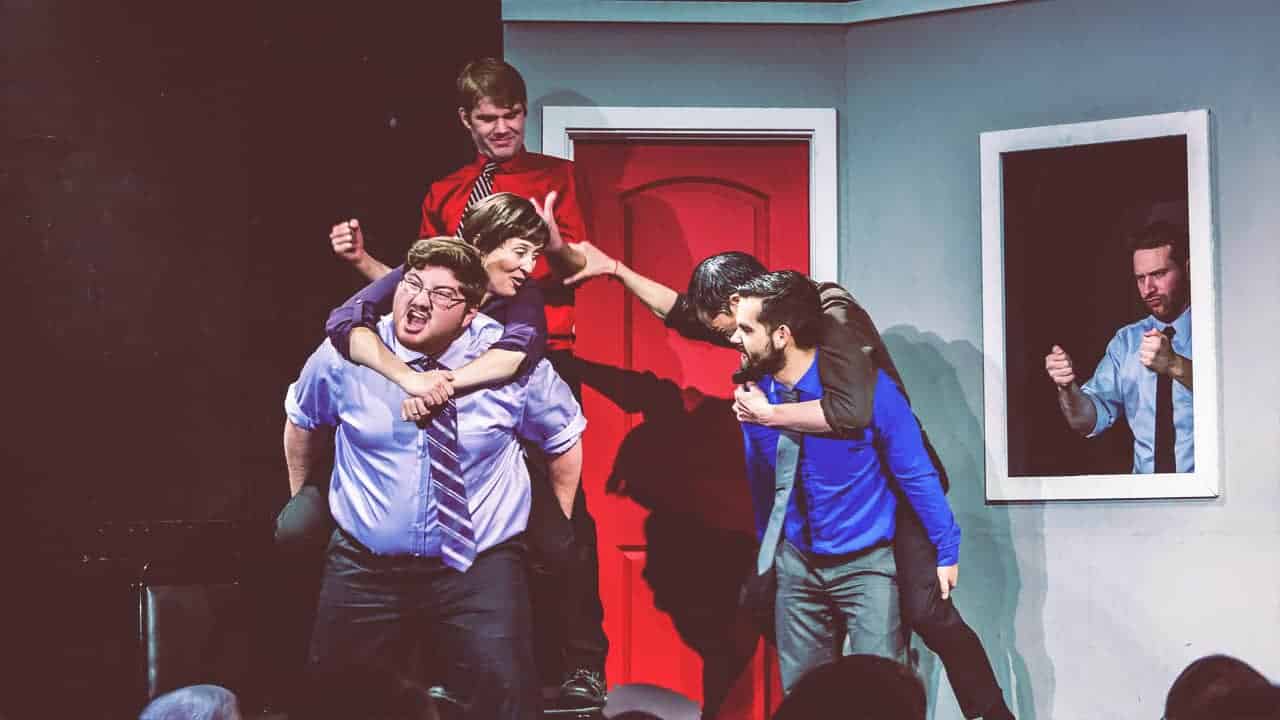 By: Jack Hutsey
CHICAGO, IL—Pack your shit, "President" Trump. We'd be surprised if Krumpf can even sit down after the scorching treatment Chicago improv troupe, Ben & Jerrymander, dished out in last night's set. The veteran team of 24-year olds received the suggestion of "zucchini" and immediately went to work, drilling the Commander-in-Grief with wordplay and puns that would make William Shakespeare nut into a Dixie cup. "We were just on top of our game," BJ Waters said. "I started a scene about gentrification, and J-Bone [Jacopo Dandelbaum] took it to a new place with his character, Cheeto Hands."
After the gentrification scene slapped Grumpf upside the head, the players swept in and set up a game scene where a Starbucks barista kept calling out cabinet members who have resigned. This power move elicited knowing nods from the attentive audience.
Waters swept the stage and initiated a group scene of a bunch of stupid fucking Hrumpf voters taking turns counting each other's pubes. Mark Mobley subverted the game by playing a stereotypical Italian pizza chef which left the audience in a frenzied state of silent giggling.
Meredith Wertz, the only woman on the team, initiated a scene about healthcare restrictions on women. Then the guys jumped in and turned it into a hilarious satirical take. Slam fucking dunk, Lrumpf!
Ben and Jerrymander have been serving up some of the best, cutting edge 'prov in the city of Chicago. They're true purveyors of the craft. Their object work is impeccable. Every character is holding a cup while the audience figures out what is inside it. Waters says they have big plans for festival season and plan on touring the suburbs in the fall. Currently, they're working on their first sketch revue, Mike Pence None the Richer. Hope Wrumpf has some aloe vera. BURN!