Anthony Fauci Smokes Weed, Tells-All In Joe Rogan Podcast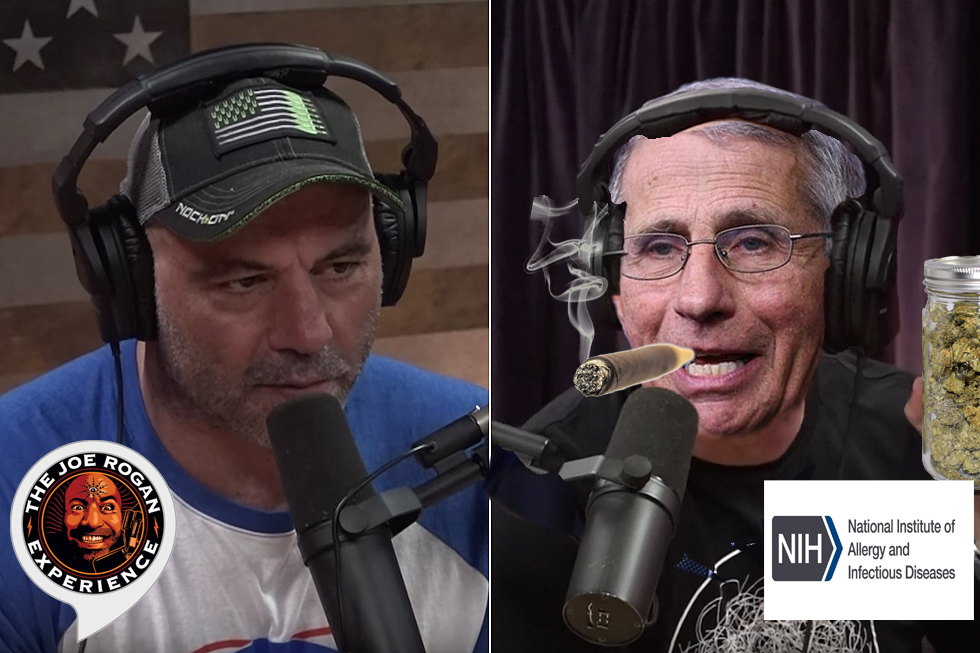 By: Simon Tessmer
WASHINGTON D.C.— In late March, podcaster and comedian Joe Rogan recorded an interview where Dr. Anthony Fauci smoked weed and told all. The National Institute of Allergy and Infectious Diseases director called in via Skype to the Joe Rogan Experience to speak about the reality of the pandemic, but things took a turn when he responded to a Trump question by rolling a joint
The following is an unedited excerpt from that interview. 
Rogan
Doc, what goes through your mind when Trump speaks at those press conferences?
Fauci
Well first Joe let me tell you that Trump is doing a lot of the right things. He gives me and Dr. Birx lots of time in front of the cameras, and he does listen to us. Now sometimes when he's going on about hydroxychloroquine or talking about Easter … I think the information isn't being conveyed as clearly as it should. 
Rogan
Oh be honest, doc.
Fauci
I'm being honest! Yes, I recognize that sometimes the president isn't speaking from a scientific place. But what do you want me to do, Joe? I can't just push him down and grab the mic! [sprinkles weed on rolling papers] As much as I'd like to do that, I can't. 
Rogan
Dr. Fauci are you rolling a joint right n– 
Fauci
And I'd really like to do that, to be clear. Push him down, call him a shrimp, yank on his pants so the world sees his big bottom [seals joint with tongue] but I can't. 
Rogan
Right. [hits vape pen] He listens to you, though?
Fauci
Of course! Everyday I update him with our best models and predictions of where this disease is headed. And that's something I want to make very clear to your audience. This pandemic is real, it's serious, and we have to be disciplined in maintaining precautionary measures. And Trump listens, sometimes. [takes a drag] And when he doesn't I very much want to lift him upside-down by his ankles, shake him until his lunch money falls out, grab his nickels and quarters and throw him into a dumpster. But I just can't, Joe. He's the president. [opens a bag of Funyuns]
Rogan
I did that all the time in high school.  
Fauci
I know, Joe. So yes, when Trump made that 'deep state' joke of course I wanted to steal the silver bike he'd saved months of allowance for, ride it around town, scratch it up, and return it so his Mom would see it and blame him for being so irresponsible. 
Rogan
Damn dude, I word-for-word did that.
Fauci
And he's obviously crushing on Jessica so I'd start dating her, and he's crying like 'one day I'm going to be an important doctor and you'll need me,' and I'd say 'scram, pipsqueak' and give him a black eye at the school dance and I'm still married to Jessica to this day, can you believe it? And he can tell it's an abusive relationship but he's only 5'5", what's he gonna do, rescue her? So he accomplishes his dreams and gets a ton of immunology awards, but none of it matters because he lives with this … gaping hole in his heart.
Rogan
My wife's name is Jessica.
Fauci
That's right, Joe. 
Rogan
… Riverside High?
Fauci
Correct.
[long pause]
Rogan
You watch MMA?
Fauci
Hell yes.