6 Times We Saw Jon Hamm Slurp His Own Fucking Piss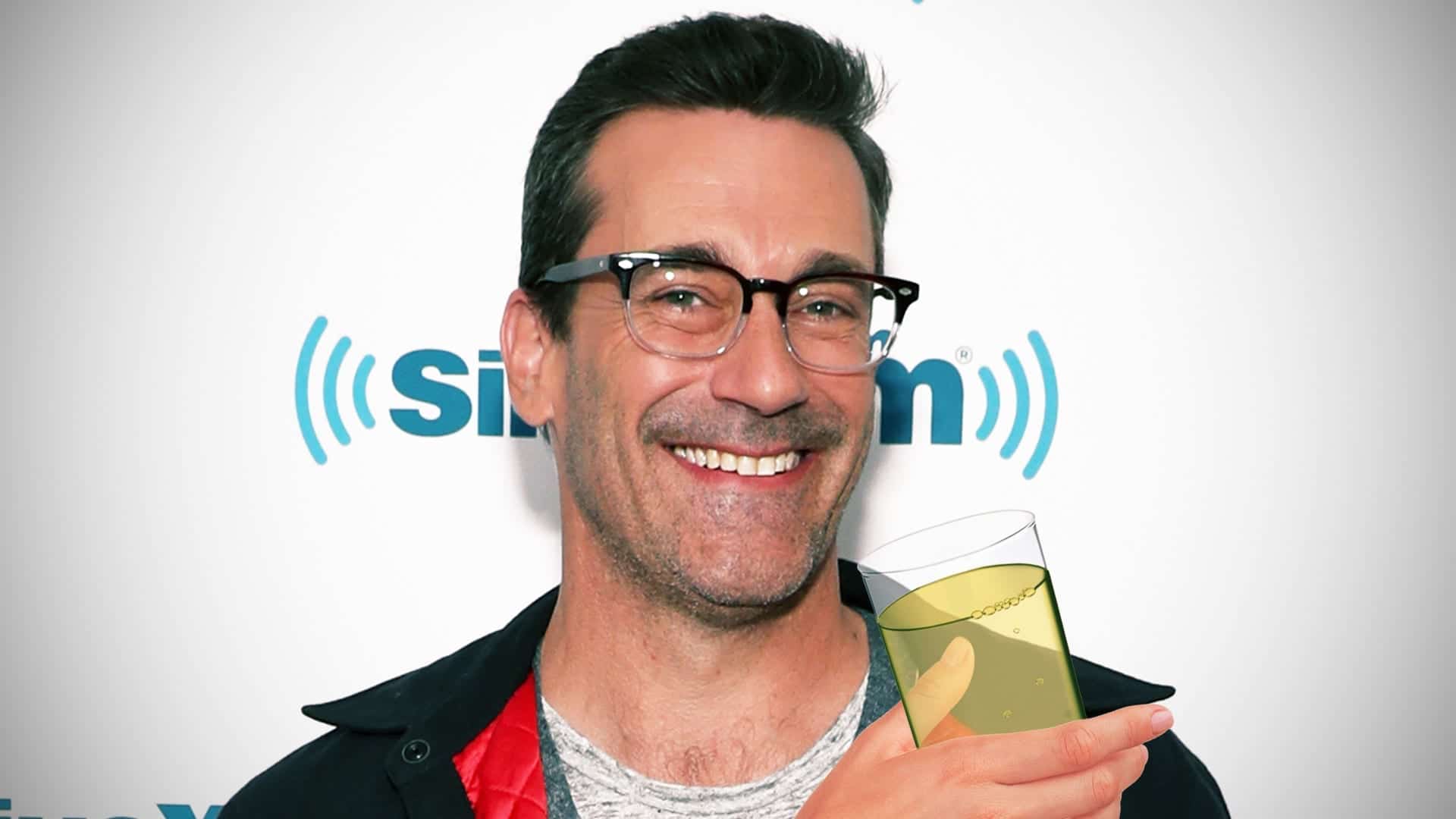 By: Simon Tessmer
LOS ANGELES, CA—We tracked Hamm's activity for over a decade to find out his one big, dirty secret: he slurps his own fucking piss. We at Word Brothel were so excited to catch him in the act, and here we present the six most tantalizing times we caught Jon Hamm gleefully gorging on his own urine. 
May 3rd 2007, 7:06 am – Easton Gym
The Mad Men actor loves the low-key vibe of this casual L.A. fitness spot almost as much as he loves hydrating with his own fucking piss. We spotted him on a treadmill gulping something yellow from a clear Nalgene bottle. One stolen sip while his back was turned confirmed the truth: Jon Hamm was drinking his own goddamn urine.
August 20th 2009, 2:34 pm – The Set of The Town
In 2010 The Town helped launch Ben Affleck's directorial career, and also helped launch Jon Hamm's fucking piss-drinking. Between takes while filming on location in Boston, Hamm guzzled his own pee-pee like a dirty little fish boy, which we confirmed by extending a giant straw into his steaming mug from afar. That's right, our burnt tongues confirm Jon drank his piss hot.
April 9th 2010, 4:11 pm –  His Nephew's Baptism
Hamm is a sick bastard who's urine obsession knows no bounds. He couldn't resist the sweet tang of his bladder juice long enough to enjoy his own nephew's baptism at St. Timothy's Catholic Church, the demented fuck. Not only did we eagerly test his refreshment glass to confirm the presence of his delicious urine, but we sampled the church's holy water and egad! The twisted 30 Rock guest star slipped his piss into the sacred baptism liquid, forcing us to sneak into the church after closing and drink it all. 
June 11th 2015, 8:21 pm – Laurel Canyon Dog Park
We understand needing a quick gulp to wet the throat while playing fetch with one's shepherd mix, but hoarding all your life-giving urine when others seek its otherworldly mouth-feel? Jon selfishly kept his golden liquid to himself despite our polite sip requests, and added insult to injury by swirling in drops of his dog Cora's undoubtedly divine piss. 
March 24th 2017, 11:02 am – Mangilao
Tracking Hamm through the narrow roads of  the Guam village Mangilao was a challenge, but our thirst for the Legion narrator's manna from heaven was too great. We followed our noses, attuned perfectly to the sweet odor of his irresistible urine, and found Jon in a cramped hut near an alley. We begged and pleaded our Piss Master Hamm to unlock nirvana and allow us the unfathomable ecstasy of consuming his fucking piss, but he laughed and chugged his brimming gallon container of golden godliness without mercy. 
May 3rd, 8:13 pm – Wrigley Field
The Blessed Bladder came to Word Brothel's headquarter city as a test, knowing that if he pissed in a Wrigley Field trough we'd be on our hands and knees, guzzling the mixed urine of Chicago Cubs fans with unbridled abandon. We consumed more foamy piss than the capacity of our stomachs for the faint wisps of Hamm's unmistakable, heroin-like pee. We turned to our right and saw Jon himself, also slurping from the frankenstein piss-pool. He gave us a knowing, understanding look, and we all hungrily returned to our guzzling of Jon Hamm's urine.