'2 Girls 1 Cup' Viewing Brings Amish Man's Rumspringa To Abrupt Ending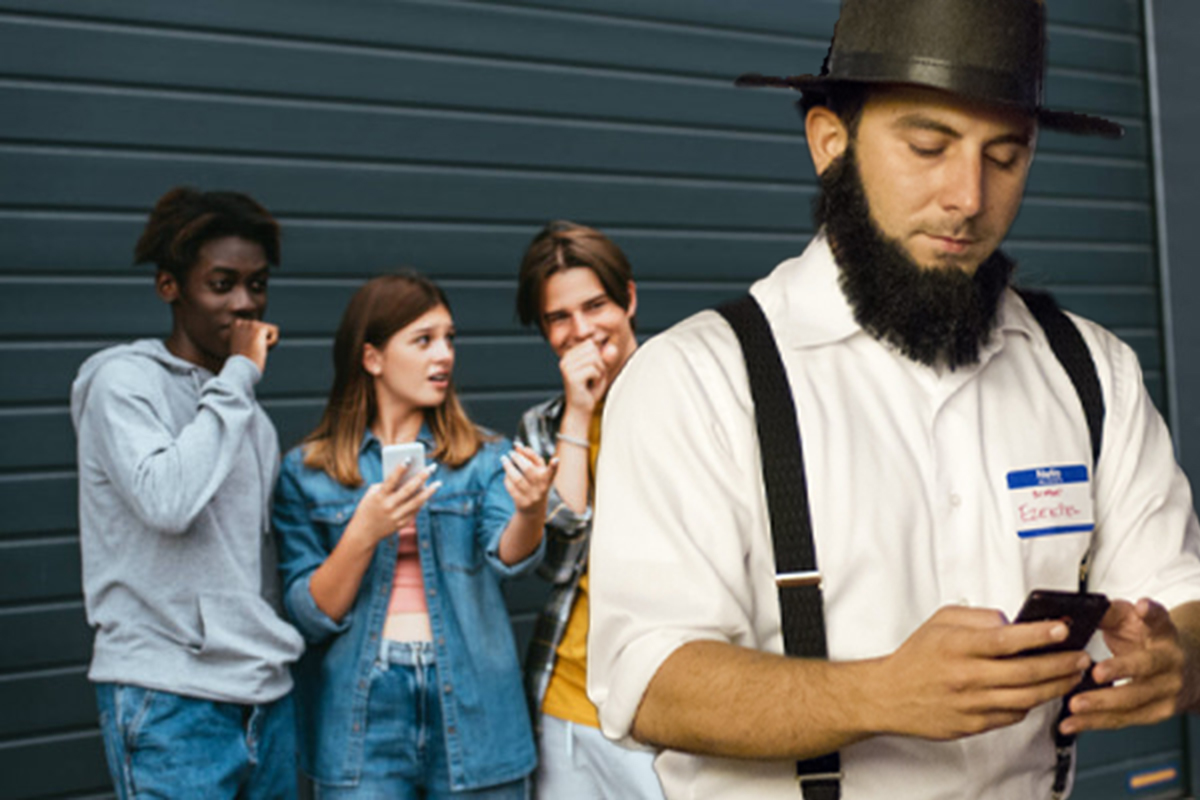 By: Jebediah Smith
NEW YORK, NY—It was a quiet morning on the farm when our dear Ezekiel bid farewell to his humble dwelling in upstate New York. Ezekiel was thrilled to take his leave and experience the modern world in all its horrible splendor and decide whether he would like to continue living the modest life of an Amish farmer. What he found after exiting the train was more than he bargained for.
Almost immediately, he was confronted by a group of youths with cellular phones in their hands. Ezekiel had heard of these devices and was assured they were the devil's work, but he was shocked to find they were more than fancy pocket watches. The lecherous teens asked poor Ezekiel if he had ever seen 2 Girls 1 Cup, a popular internet video from years ago. Ezekiel had in earnest only seen the Amish version, which was a live performance of two women dipping candles into the same cup of wax. It was obviously cancelled for its erotic undertones.
Within the first 2 minutes of the film, Ezekiel found the contents of his stomach on the ground and prayed none of the teens did with his vomit what he was witnessing the girls in the video doing with each other's. "Is this the kind of world that exists outside the farm? I want no part of this. I wanted only to enjoy a Yankees game and perhaps attend a music festival, but if everyone there will be devouring one another's excrement in such a foul manner, then I say nay good sir," Ezekiel told the eldest and most weirdly dressed teen Daerryll or D-Dizzle as his chums affectionately referred to him.
The rapscallions, filled with remorse, informed Ezekiel that the whole world wasn't like this video. They decided there was another video that may make him feel a little more at home and ease his transition into modern America. They played another classic, Mr. Hands, for Ezekiel.
"Never in my life have I thought that a man would have sex with a horse until it killed him. I cannot imagine a hell hot enough to scourge the sins from this Mr. Hands's soul. I will return home and tell nobody of the disgusting world I have witnessed here. I will also never look at my horse Pumpkin the same now that I know the terrible things he is capable of," Ezekiel said right before boarding the next train home.