Surprise! Child's Birthday NOT Cancelled After No One Else Shows Up!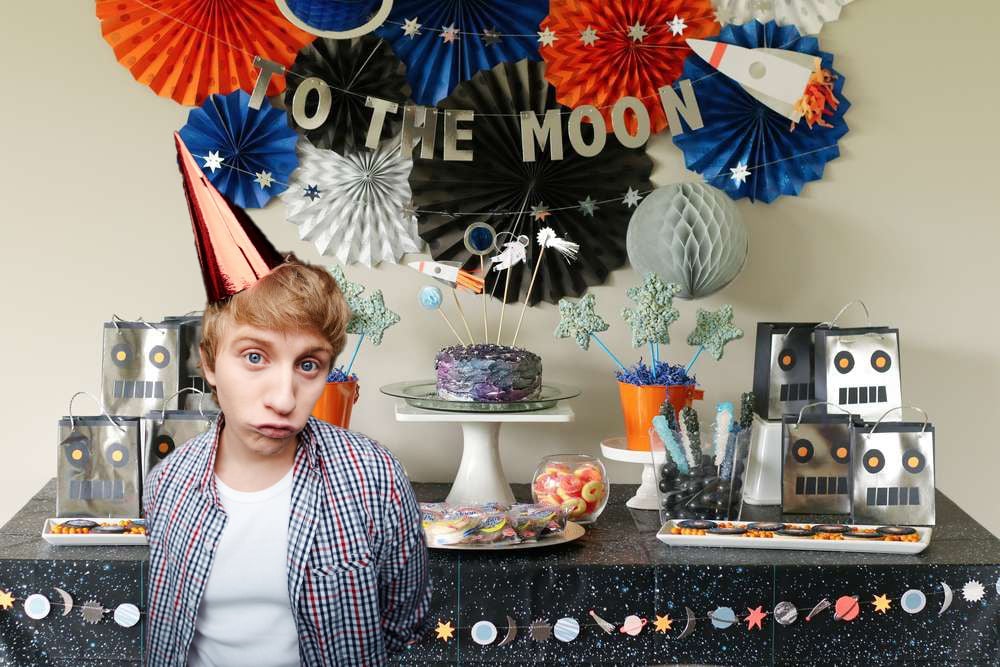 By: Nate Odenkirk
TOPEKA, KS—In a phenomenal turn of events, little Larry Evans' moon-themed birthday party will not be cancelled due to no one, save Evans, showing up. Fears of the Coronavirus spreading between young children have resulted in hundreds of popular kid's birthday parties being cancelled. "But it looks like Larry will have the birthday party he's been looking forward to for months now, as no one else is coming!" said Amy Evans, Larry's mother. "He'll get to have his cake, and eat it, too, because we bought a really big cake. Coronavirus isn't going to stop us from celebrating!"
Evans, once a mildly popular student in Ms. Princely's first grade class at Watkins Elementary, has slipped recently due to a farting incident where Evans was widely blamed, and has shown a markedly lower quality in his finger paintings. Through a spokesperson, Evans declined to comment for this story, but vigorously denied that he was the one who farted.
Further factors conspired against his classmates showing up. "For one, it looks like Larry scheduled his party the same day as Cole Petersen's half-birthday, and Cole is far more liked in his grade," said Ms. Rothenberg, the VP at Watkins Elementary School. "Even I was going to go to Cole's party. If you are a somebody, Cole invited you. But since this whole Coronavirus thing, it seems like Larry will get the last laugh. I'm sure he's thrilled to have the party!"
Larry's party really leaned into the whole "moon" theme, with a "moon gravity" bounce house, a moon-shaped cake, and cardboard box spaceship set pieces. It appears that his birthday party will accidentally emulate the feeling of crippling loneliness felt in the vast expanse of space, or when no one shows up to your party.
At press time, Larry's birthday was cancelled after a slow stream of invited guests showed up from Cole's aborted half birthday party. For sanitary reasons, gifts were not to be given, but that rule did not need to be enforced. Reporters from Word Brothel, regrettably, could not attend either. We hope Larry's moon-themed party was "out of this world," so to speak.